"RockIt" Fidget Launch and NEW Toad "X" Slider
FINALLY...
The long-awaited "RockIt™" slider Add-On is here (I originally called it the "Rocker" ...but there is already a fidget with that name).
I'm just finishing off the assembly right now and will have them all ready and packed to go at the start of this coming week (gone are the old days of pre-orders and long wait times!).
The main Fidget Slider (CLICK HERE) products page is where you want to be to watch for the count-down.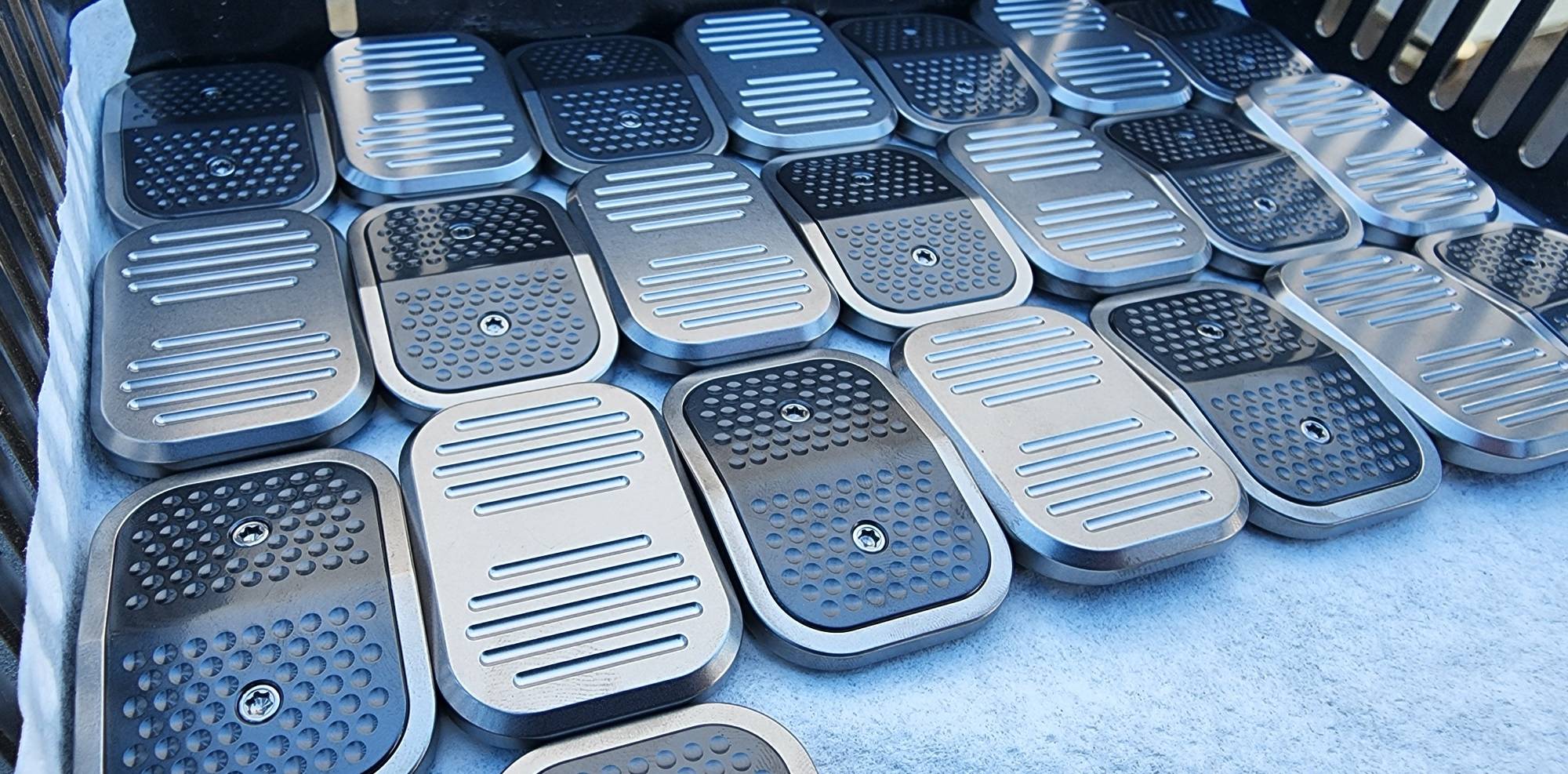 NEW Toad™ "X" (Coming Soon...)

I showed a "half-baked" (or half-finished) Toad on Facebook the other day ...and quite a lot of people loved it and wanted to buy it.
Now, obviously, I'm not going to ship something out that is only half made. So I spent a bit of time tweaking both the design and the machining process. The result is not exactly like the half-made Toad ...but reasonably close.
It's certainly cleaner, and crisper (and actually looks finished!). Truthfully, it has a REALLY nice tactile feel on all four areas.
Other than the overall shape and size ... the only part of it that is the same as the original Toad™ is the four corners (they remain unchanged). Every other surface area is different though.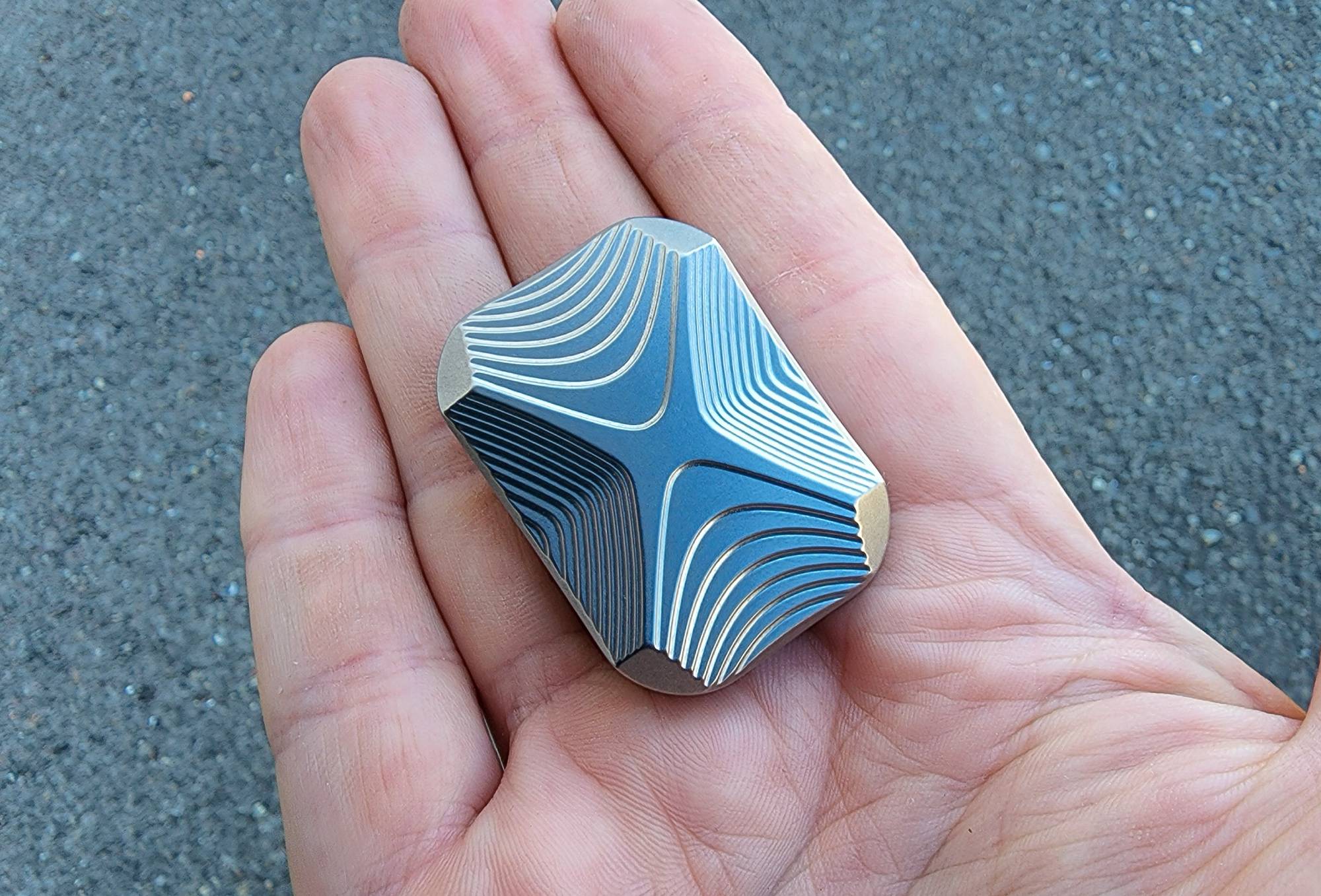 And here's a video of it in action:
I'm hoping to have some of these available in Titanium -- and a few in Zirconium -- at the start of this coming week.

"Floop™" Fidget (Coming Back Soon!)

The very first fidget I made (not including some spinners during that wild 2017 craze) was the Floop™.
Finally, after 10 months of sliders, I'm taking the time to go back and do a run of Floop™ fidgets again.
I'm hoping to have them ready in the next week or two.
Here's what they look like in case you've never seen them before (or had forgotten):
(NOTE: The buttons in the video below are old, smooth buttons. The new buttons will be the high-grips version)

I experimented with a new material last weekend - a form of patterned resin.
I machined a Toad™ design. The result is very light (28g fully assembled with magnets and Teflon sliding plates).
It can move FAST though. Below is a before and after photo of how it started out and the final Toad™.
This was just a test. The tools I used for cutting were not ideal (they are for Titanium) and so there are a few chips here and there. I have just received new tools this morning ...and so might give this another shot this weekend.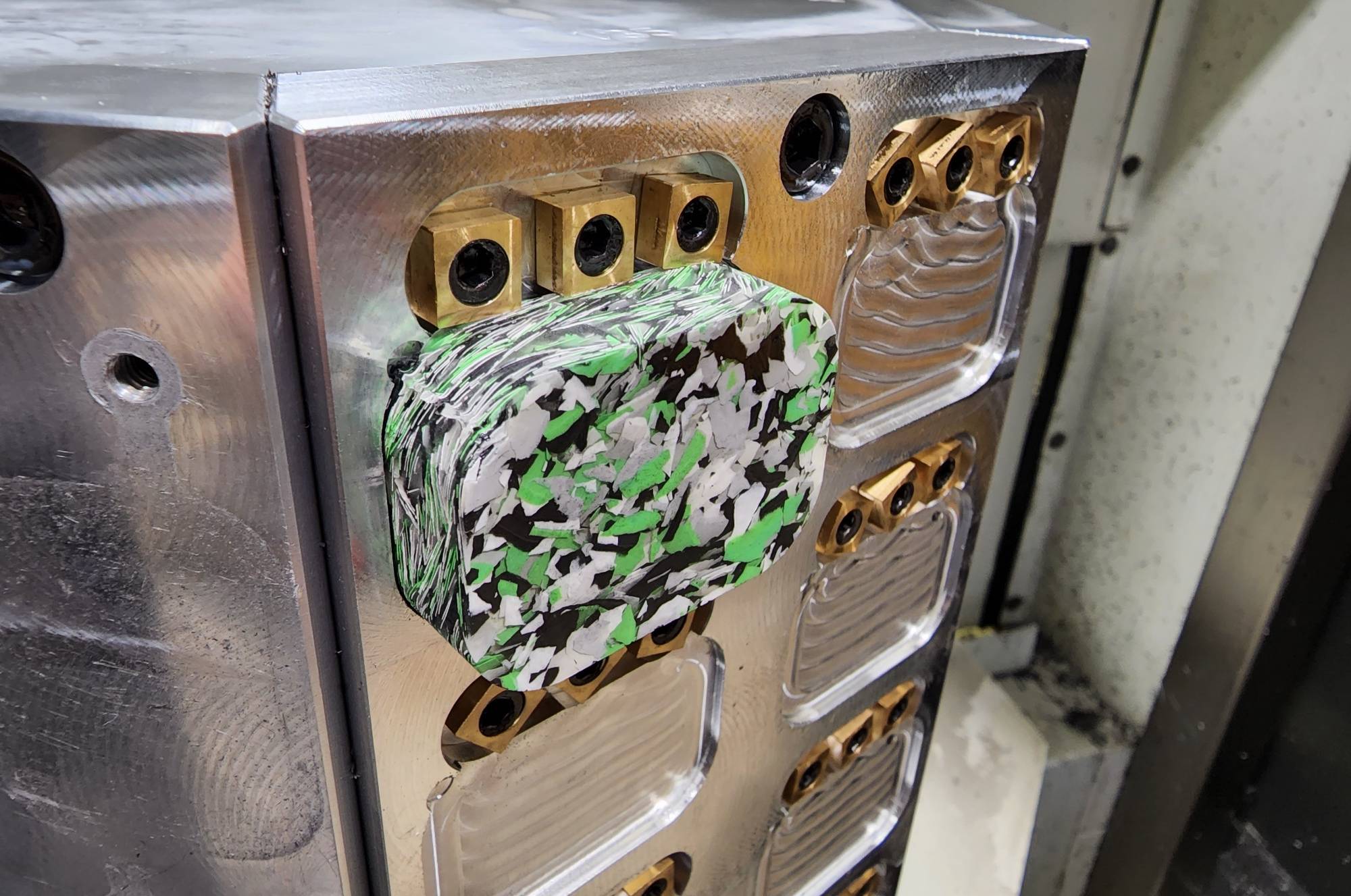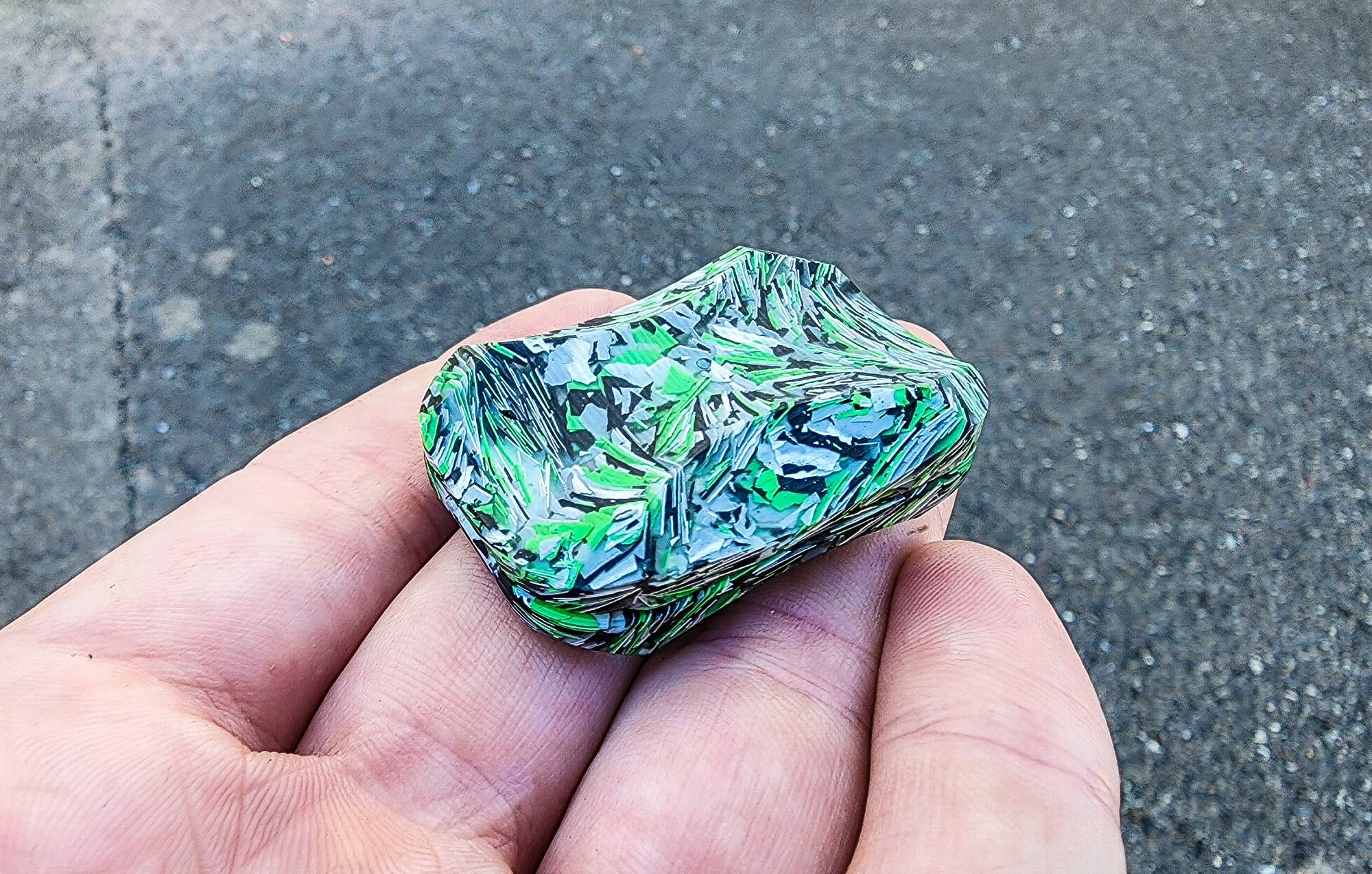 This is only loosely related to fidgets and fidgeting ...but I thought I'd shoe-horn it into this post right at the end here. :-)
Long story short:
My son has chickens and ducks. Rats are eating the chicken and duck food. It's a problem.

So we made a very large fidget which, while technically is for rats to use, it's to help the rats cease living. It's morbid. But it is what it is.
The reason I thought I'd talk about this here is because I needed some really good bearings. Actually, that's not quite true. I just needed bearings ...but I WANTED really good bearings (extremism and O.C.D. tendencies, etc.).
So I used some rock-solid bearing from spinners I had and integrated them into the rat trap.
Here's a super-short video of the end result (it's a "quick and dirty" solution ...but only took 45 minutes to make):