End of Year VIDEO Update (and more...)
A VIDEO, "KingCrab" Zirconium Slider,
Titanium Sandwiches and Magic Beans In Stock
(...and other cool stuff)

It's been a while since the last blog post...
In today's post you're getting:

-- A VIDEO update (new workshop, etc.)

-- New Zirconium "KingCrab" Slider

-- Titanium Sandwiches back in stock
-- A handful of Magic Beans in stock

Video (workshop tour and other fidget-related things...)

Here's an end-of-year video I made this morning for you:

NEW "KingCrab" Fidget Slider

I designed this slider over a year ago - but just never managed to get around to making it (too many other interesting designs happening).
Although it looks vaguely similar to "Crab" fidget slider ...I think it might have actually been designed before the Crab (I can't actually recall to be honest).
Regardless, it's a chunky-looking slider with rock-solid grip.
As of right now I have a few in Zirconium available on the website.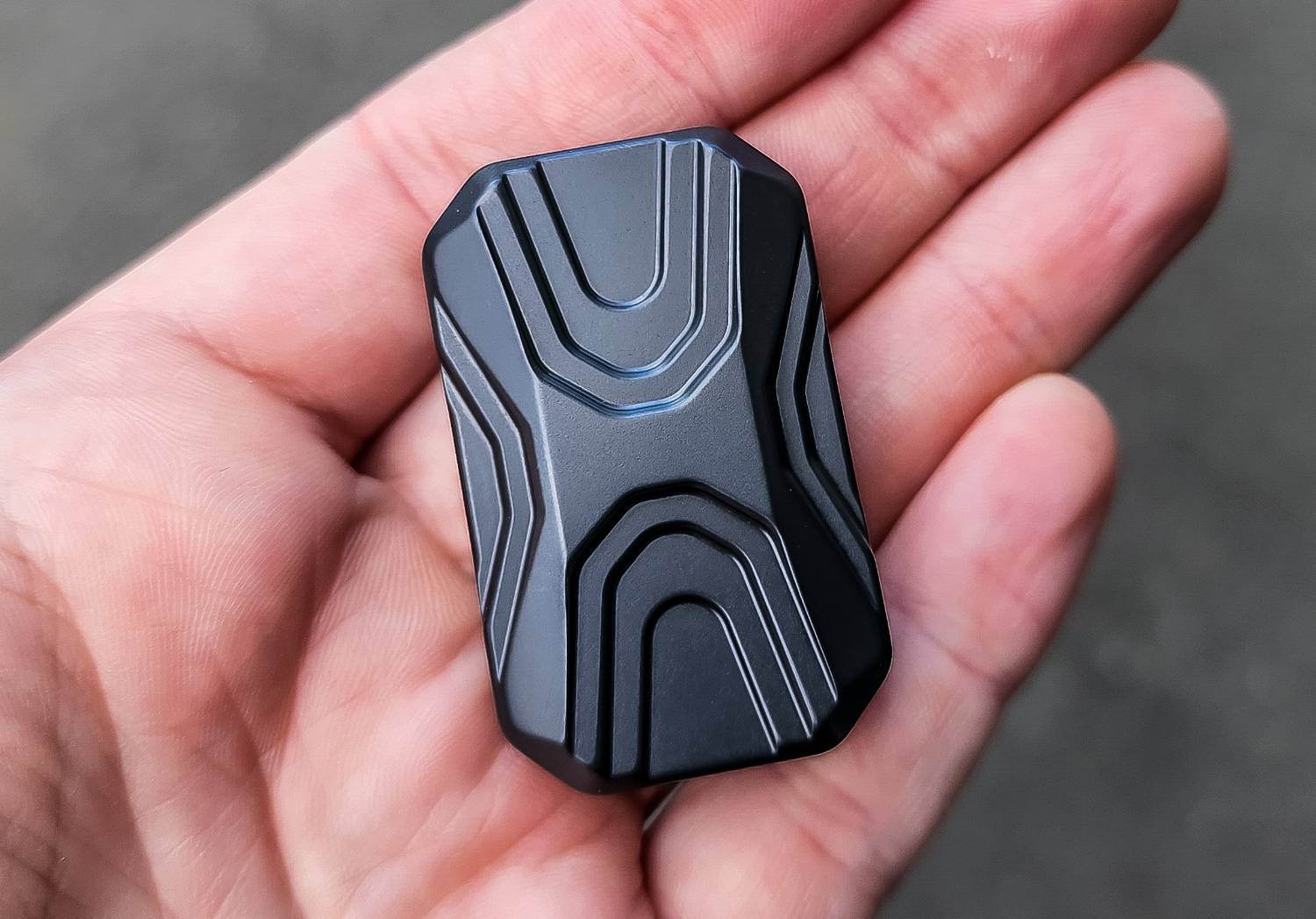 I don't have much stock right now - but I can confirm I have put up a few Titanium and Zirconium Magic Beans and also a few Titanium Sandwich for the 2-click sliders.