My first ever slider . . . with Stainless Steel sliding plates!
NEW

Slider Design
NEW Slider Dimensions
NEW Plate Material
NEW Plate Design


NEW

Plate Surface Pattern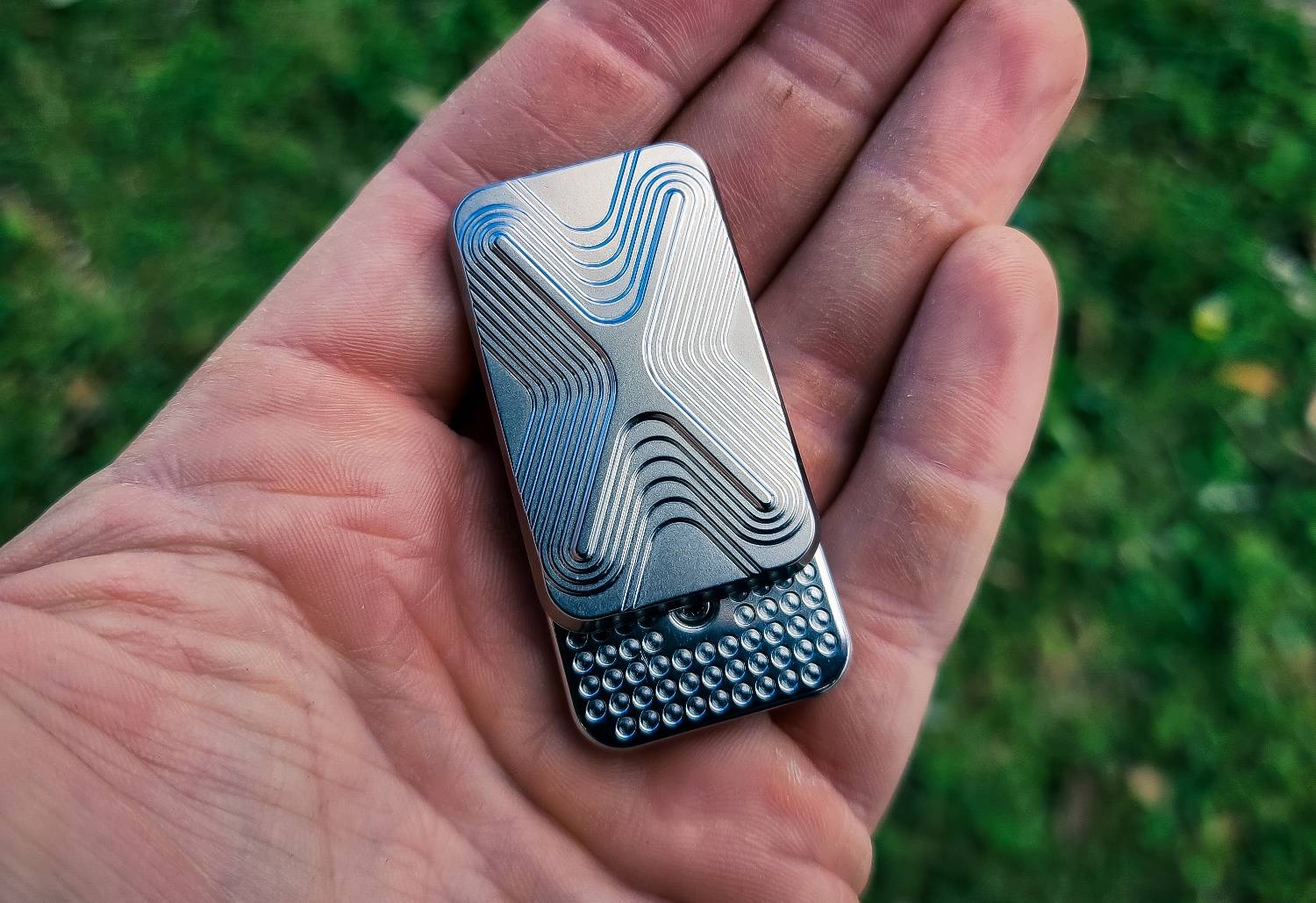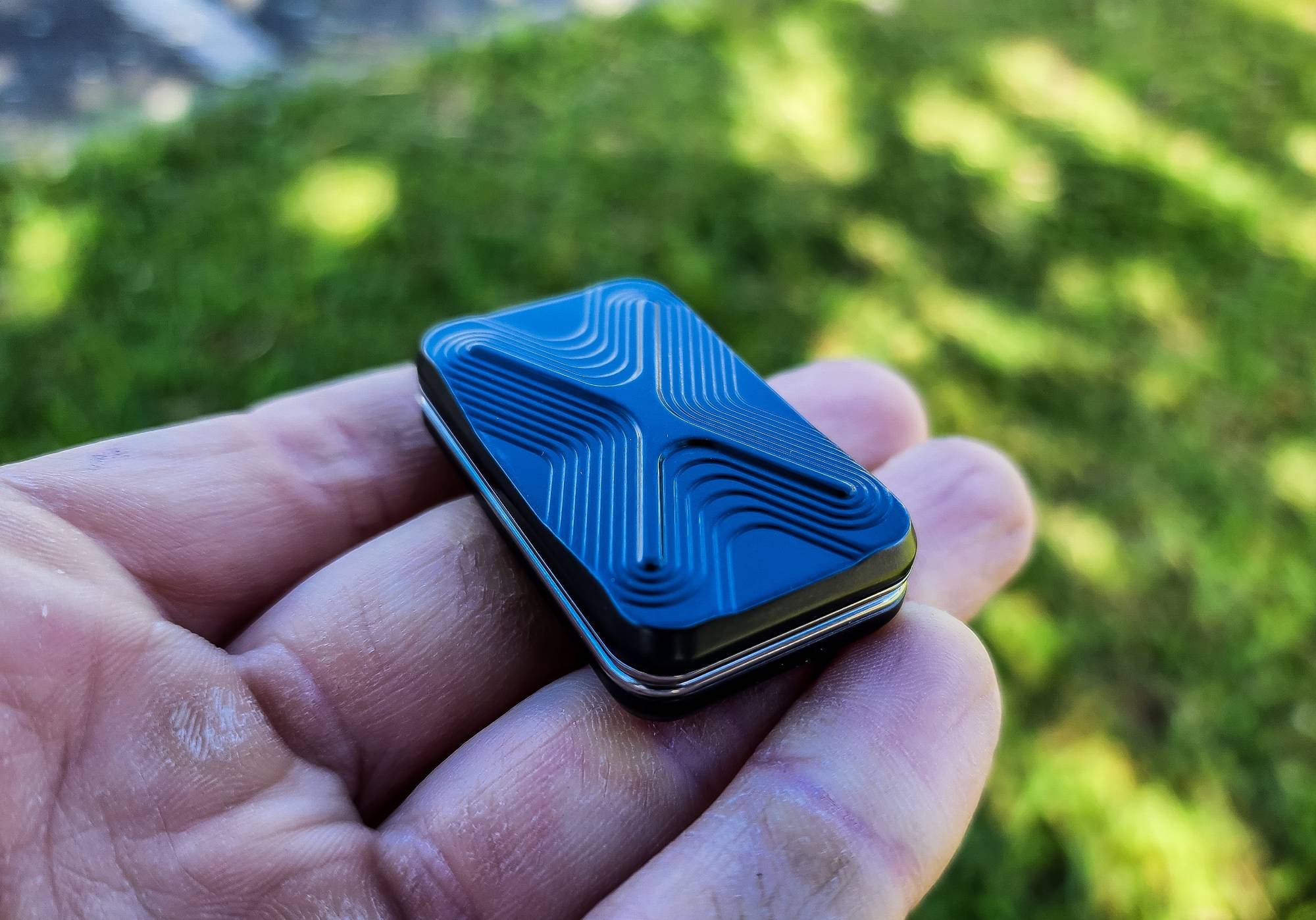 Based on my most popular slider -- The ToadX™ -- this is slider more refined-looking versions.

I've made the overall shape of the "X" -- as well as the steps -- finer to tie-in with the smaller size of this slider.

While this slider is 3-click ...it is slightly smaller than my other 3-click sliders because I wanted to experiment with having a slightly smaller form factor while still maintaining the 3 clicks.

I'm not going to lie . . .
I think Stainless Steel plates may just be the future of sliding.
I was told that Stainless Steel would eliminate the problem of scratching, since the material smooths itself out over time. I made a prototype a little while ago and have been testing it to death.
I roughed it up, scratched it like crazy (packing sand and grit into it), and - to my surprise - it's true!
Stainless Steel plates are harder and more durable than Teflon, while they're also less maintenance than Zirconium.
The current plates I make are inlaid into the bodies of the slider ...but this new style is more what I'd call a "wrap around" style.
You can see the plates when looking at the slider from the side.

NEW Plate Surface Pattern

While the I'm still using the classic tried-and-tested "dimples" on these sliding plates ...the pattern has changed for these to give it a more linear look.
One of the critical reasons for having the dimples is to give the slider a louder and crisper pop/click sound (without dimples the sound would be soft and muted).

Zirconium SuperX™ 3-Click Slider:
Length: 46mm (1.8")
Width: 28mm (1.1")
Thickness: 12.7mm (0.5")
Weight (Stainless Steel Plates): 86g (3.0 oz)
Titanium SuperX™ 3-Click Slider:
Length: 46mm (1.8")
Width: 28mm (1.1")
Thickness: 12.7mm (0.5")
Weight (Stainless Steel Plates): g (2.6 oz)
It's a 3-click slider with a 2 x 4 magnet layout. The magnets are the same 6 x 3mm N45 ones I put in most of my other sliders.
ZIRCONIUM SuperX™ 3-CLICK SLIDER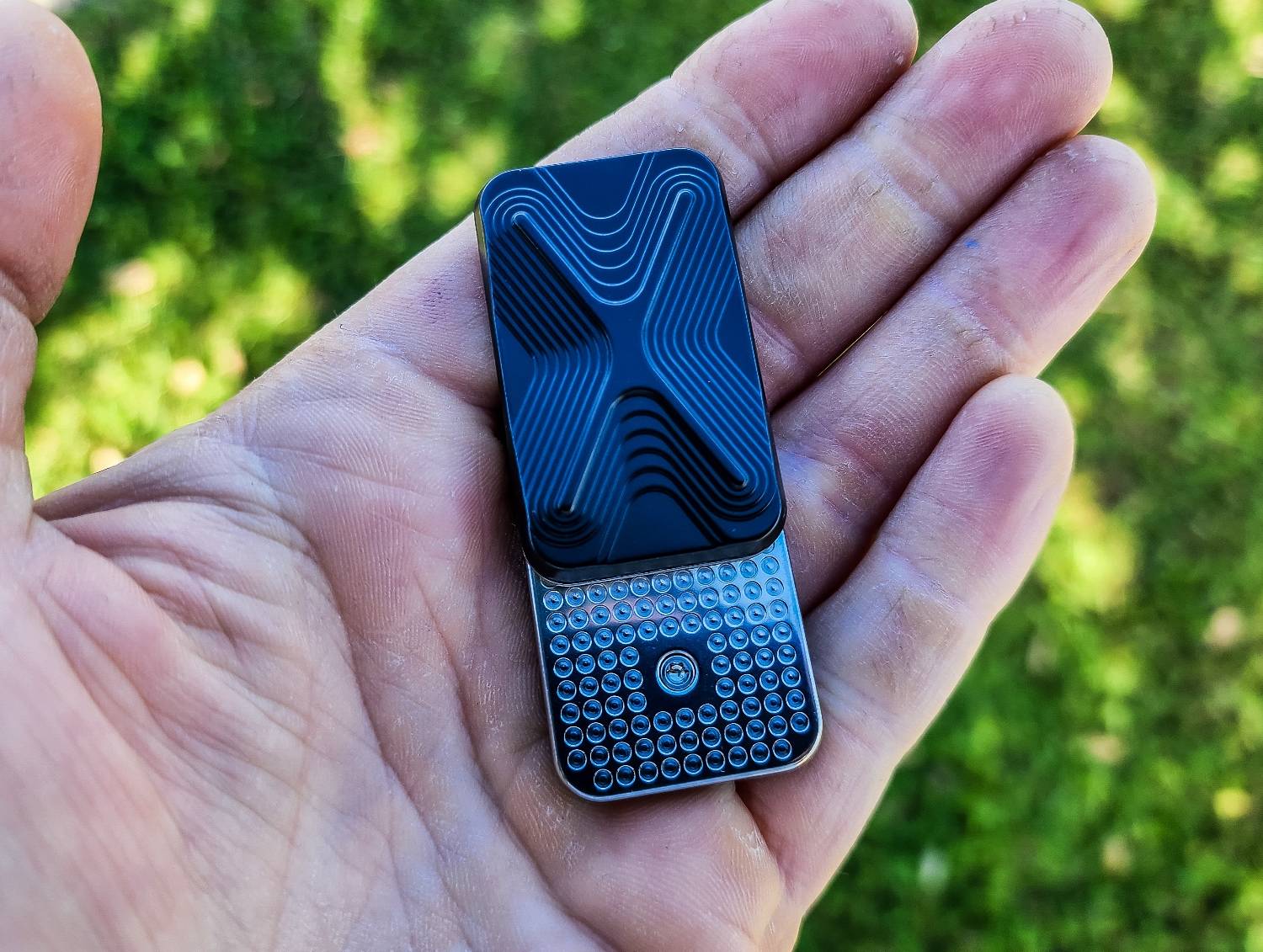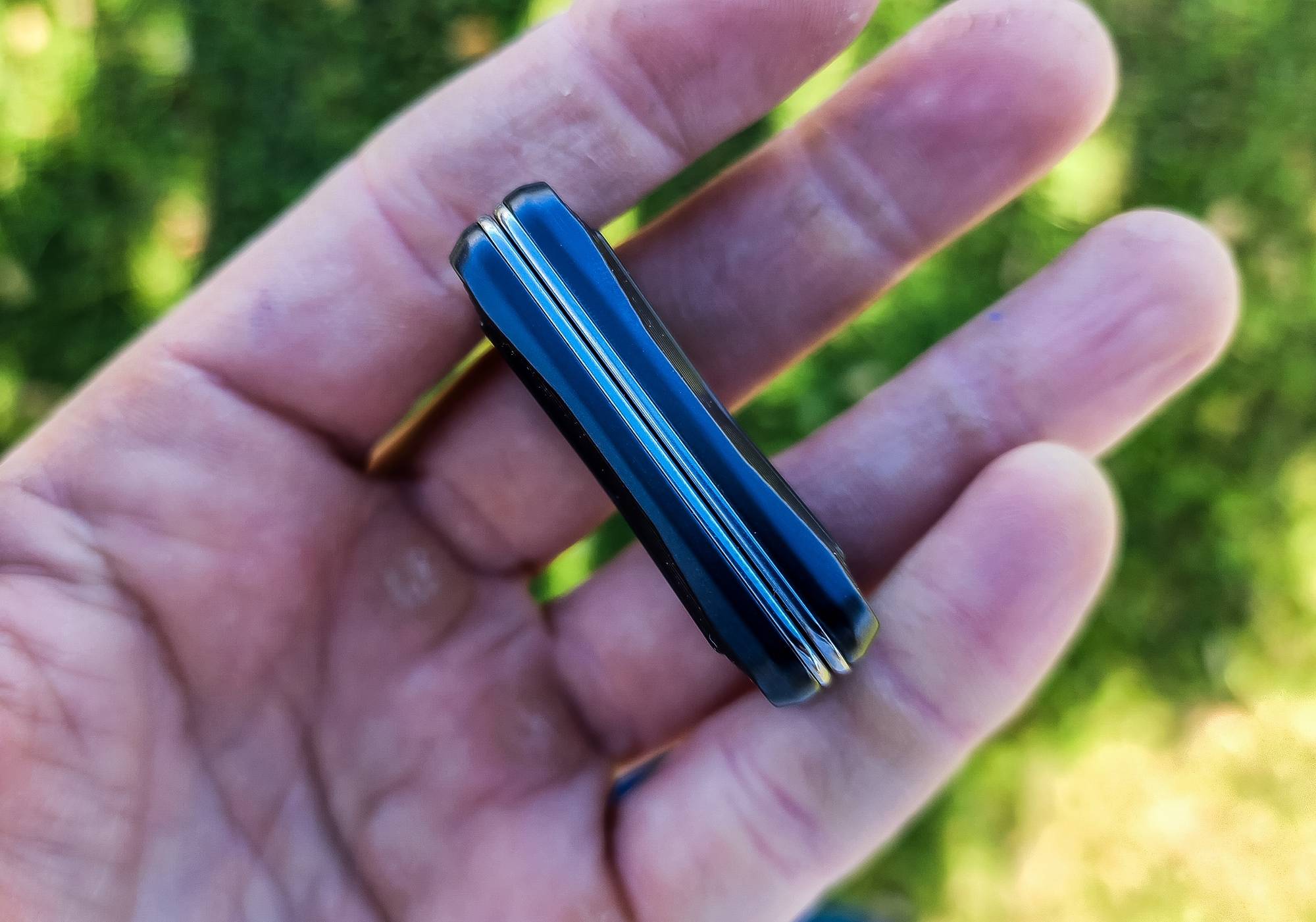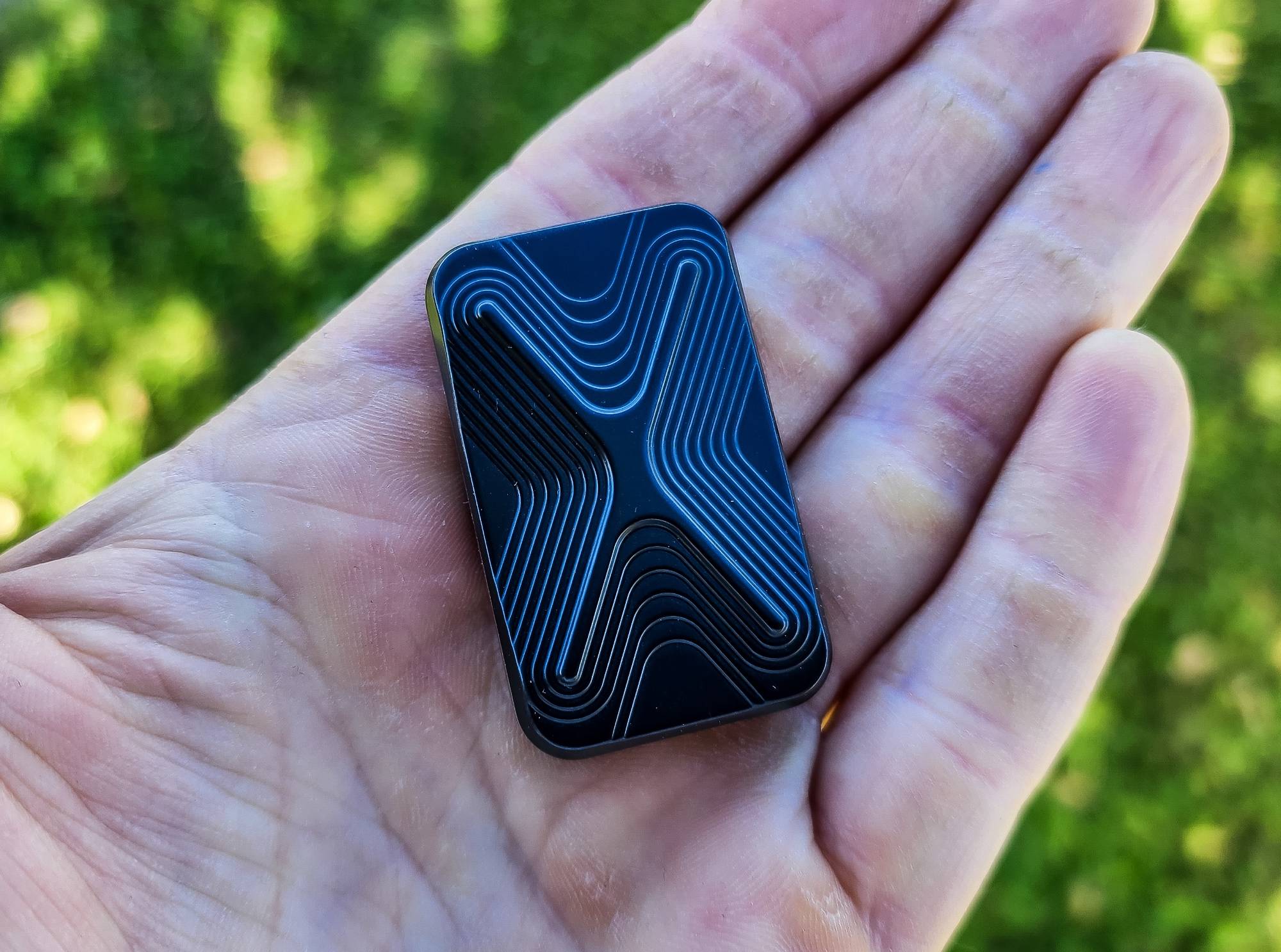 TITANIUM SuperX™ 3-CLICK SLIDER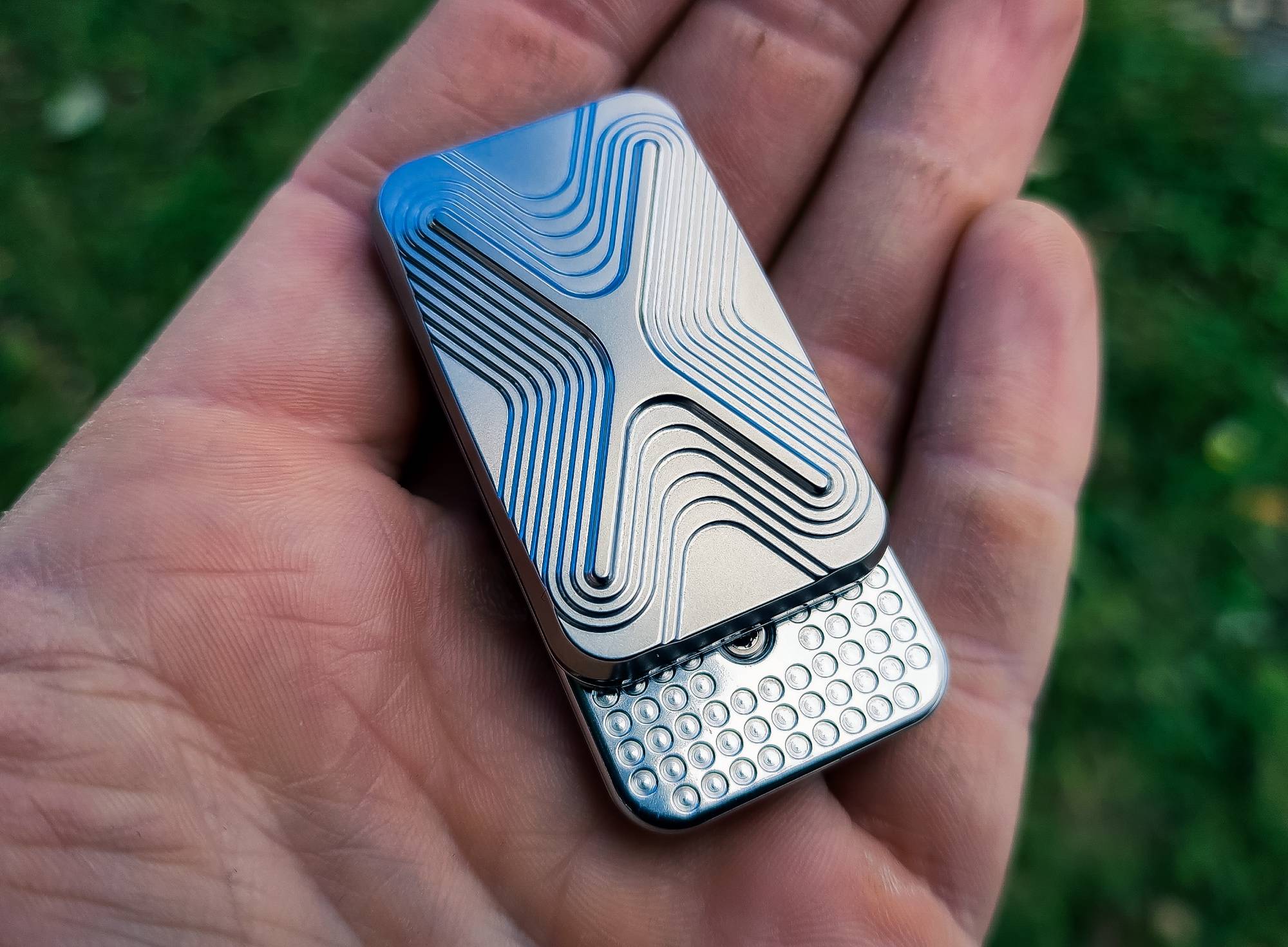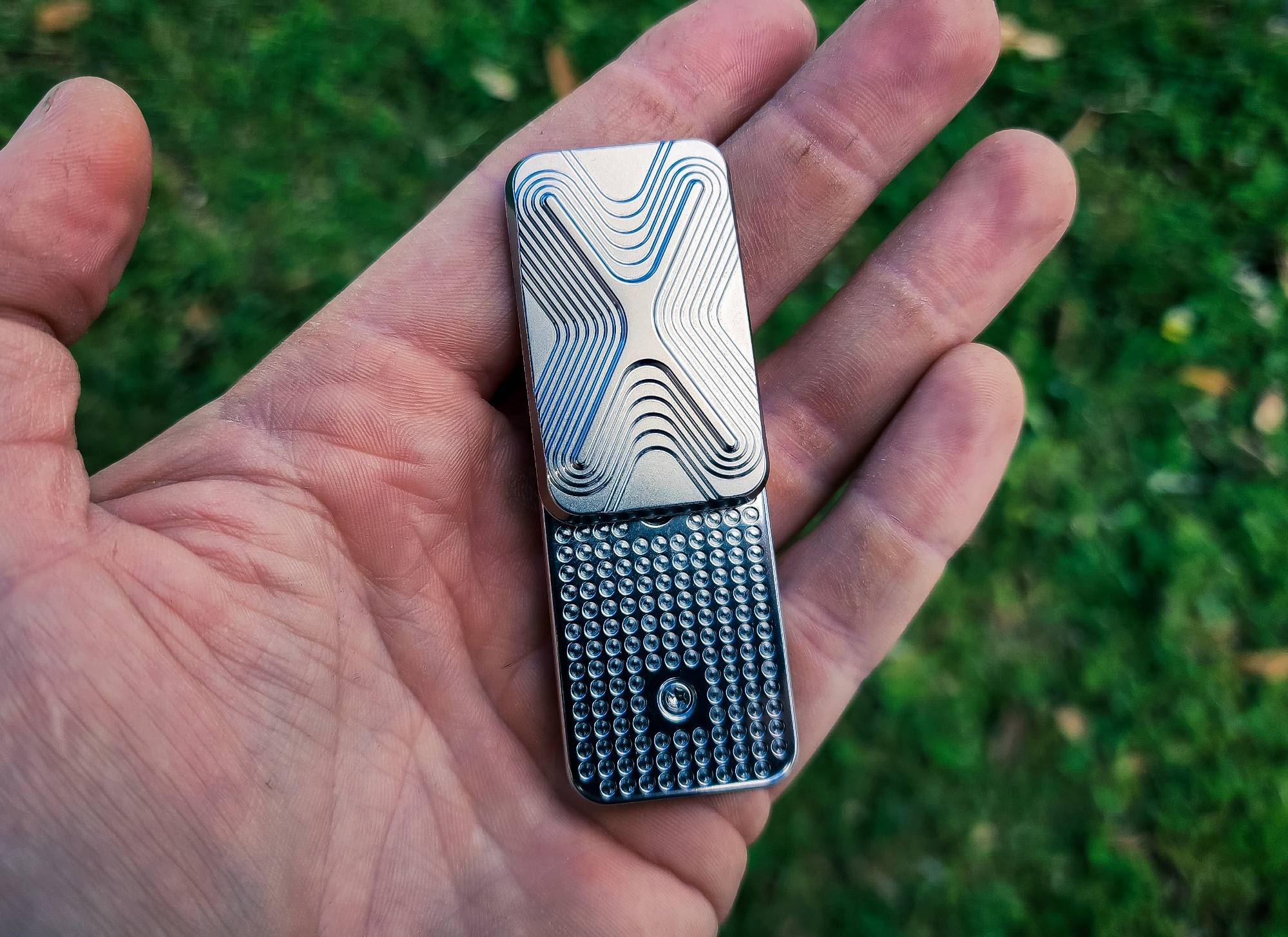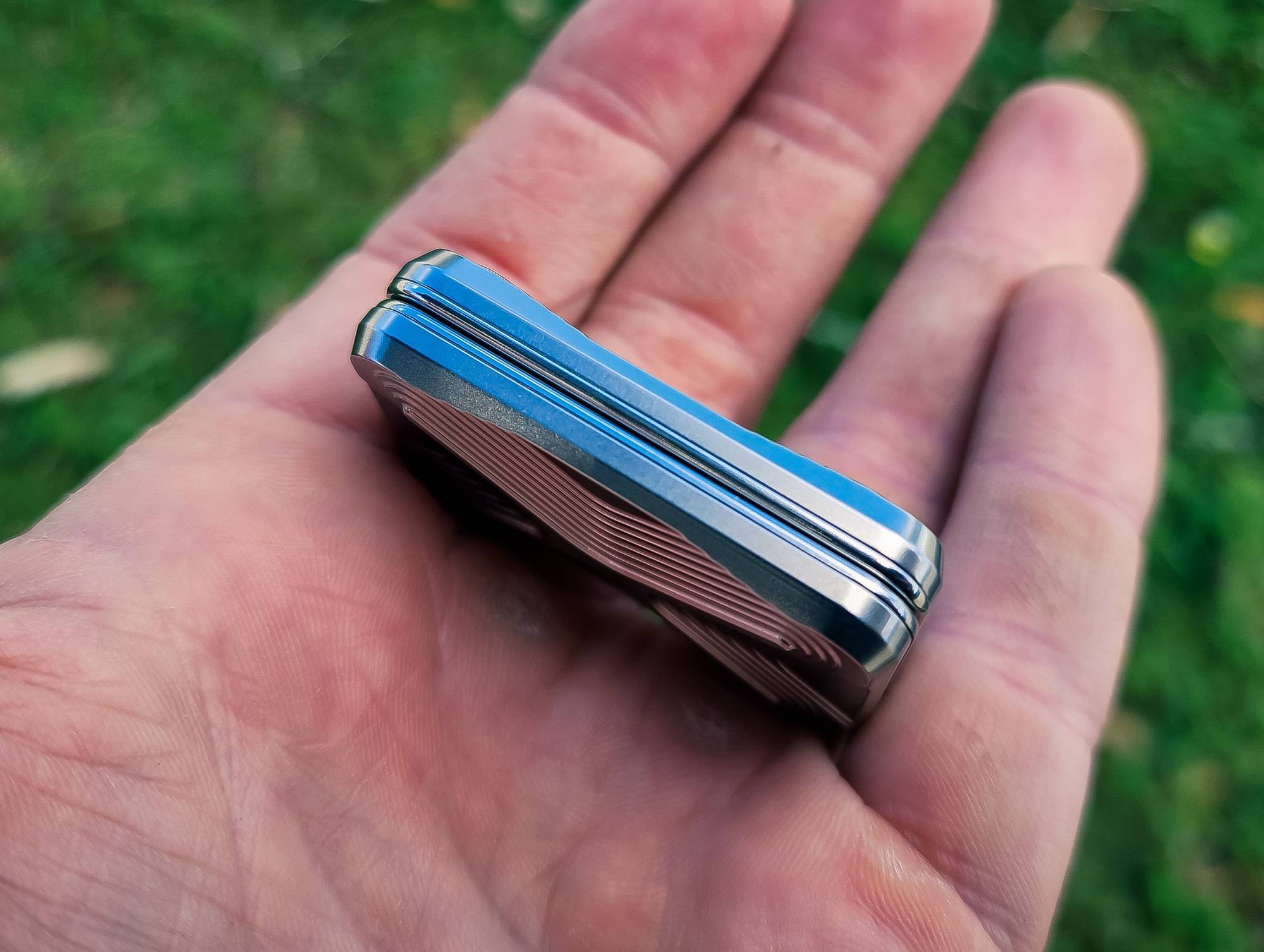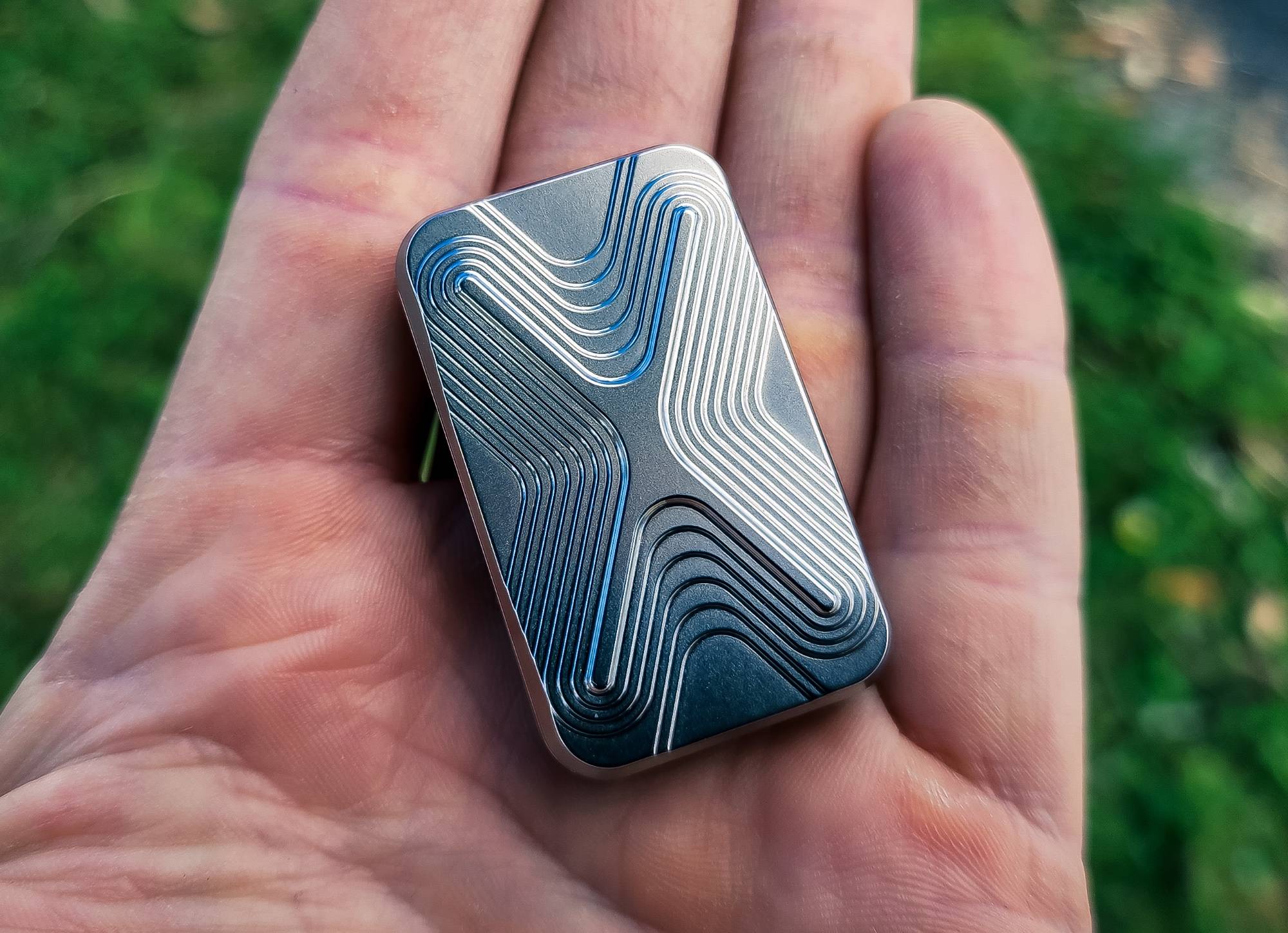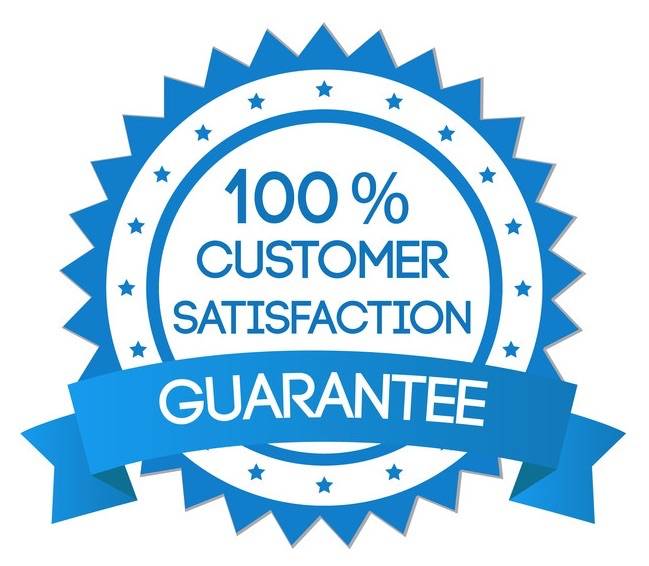 KICK-ASS CUSTOMER SERVICE
Rock-solid customer service that will make you happy.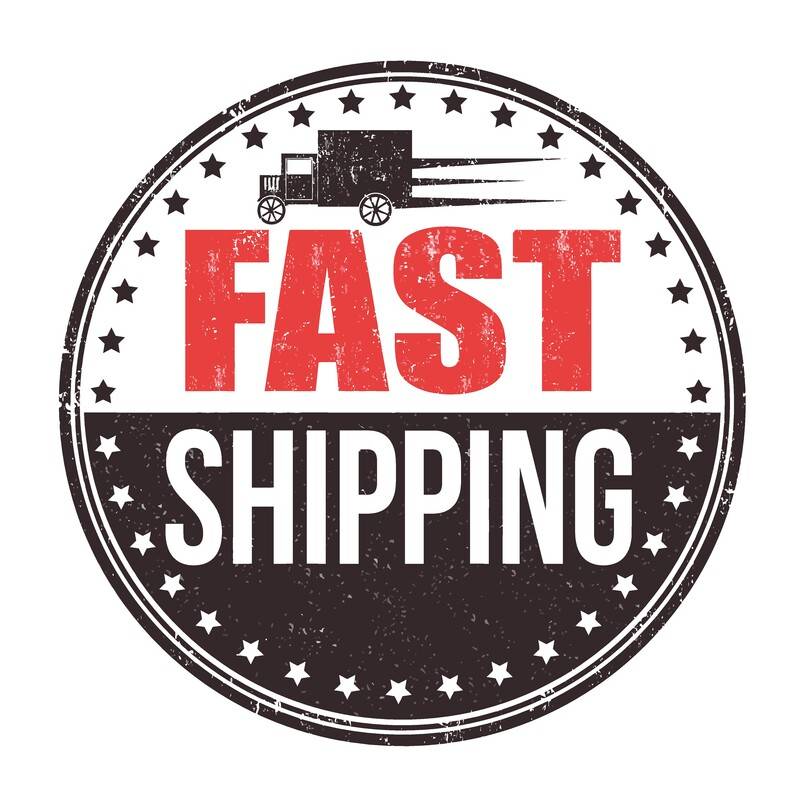 All orders shipped using 3-5 Day Worldwide Express Shipping.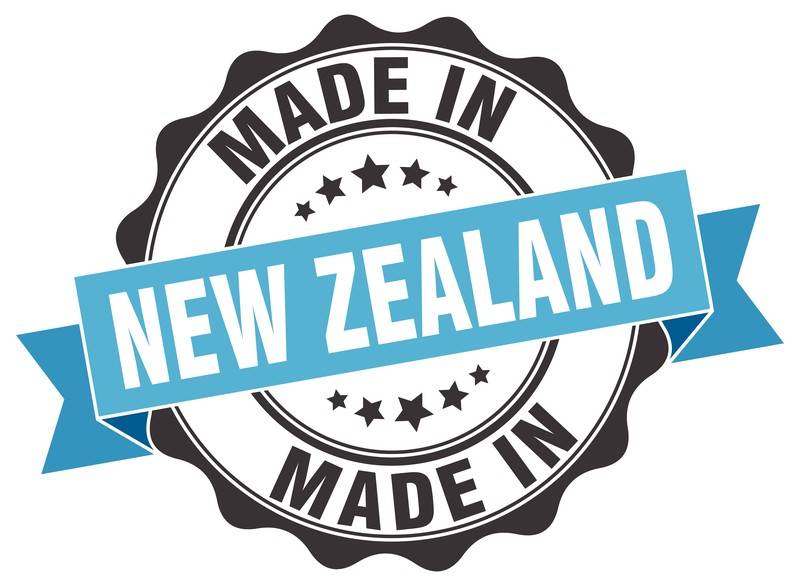 Every product we sell is made and shipped from New Zealand.