BRASS EGG SLICER™ 3-CLICK SLIDER
Length: 48mm (1.89")
Width: 30mm (1.18")
Thickness: 18.7mm (0.74")
Weight (Zirconium Plates): 141g (4.9oz)
Weight (Teflon Plates): 123g (4.3oz)
It's a 3-click slider with a 2 x 4 magnet layout. The magnets are the same 6 x 3mm N45 ones I put in most of my other sliders.
This Brass slider is fairly chunky (but it's not too heavy . . . because of the deep slots machined into it). I call it the Egg Slicer™.
Two things:


#1 - This slider, in Brass, seems to hit the "sweet spot" of providing an incredibly satisfying click.
#2 - It may not look like it but the Egg Slicer™ has excellent grip and is very easy to push. The key to this is the raised "hump" towards the end (your thumb seems to hit it just right).
#3 - This slider took the longest to machine above any slider I have ever made (I should technically be selling it for nearer USD350+ . . . but, instead, I've decided to let it go for a lot less and likely just not make them again . . . my loss is your gain!).

BRASS EGG SLICER™ 3-CLICK SLIDER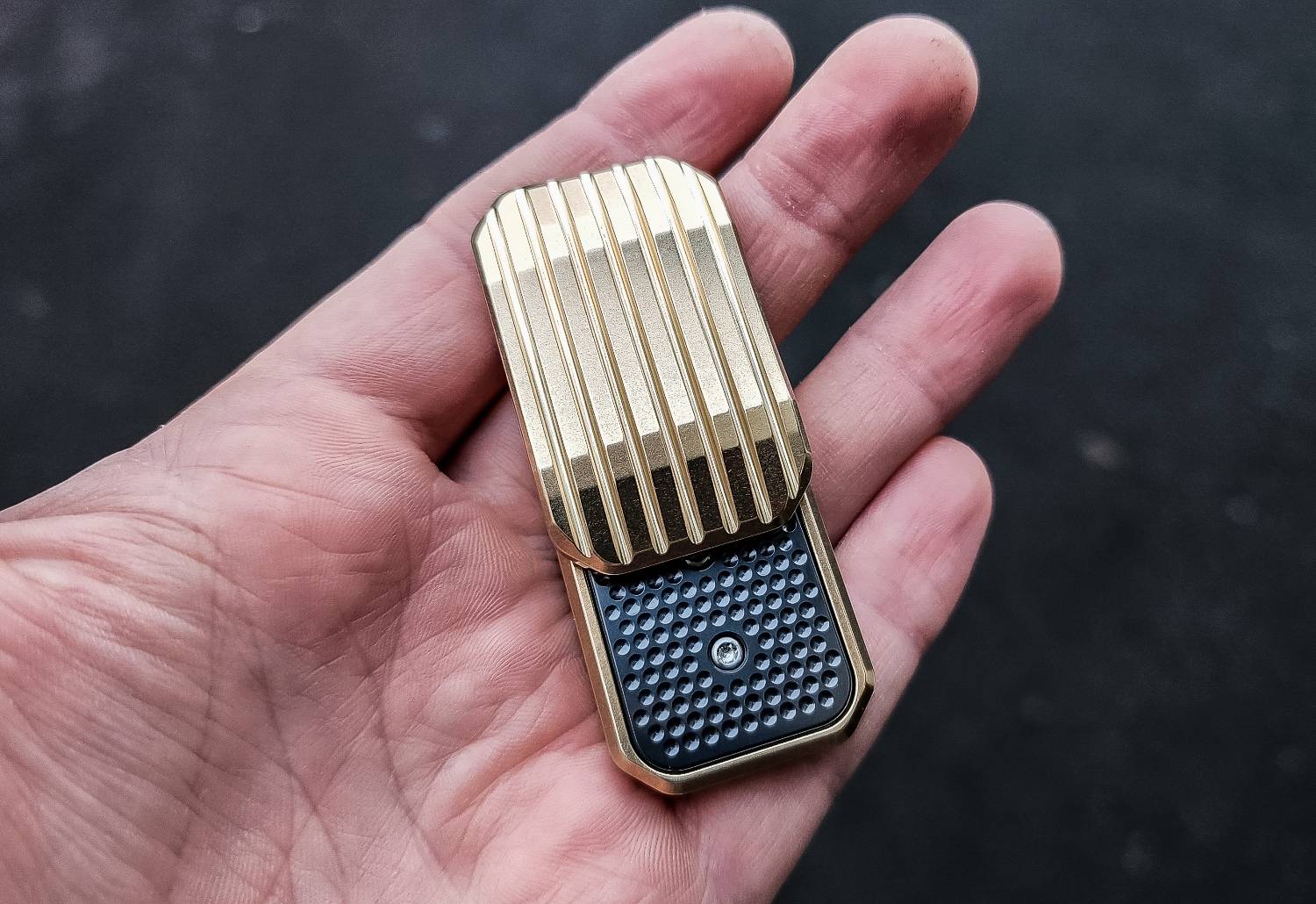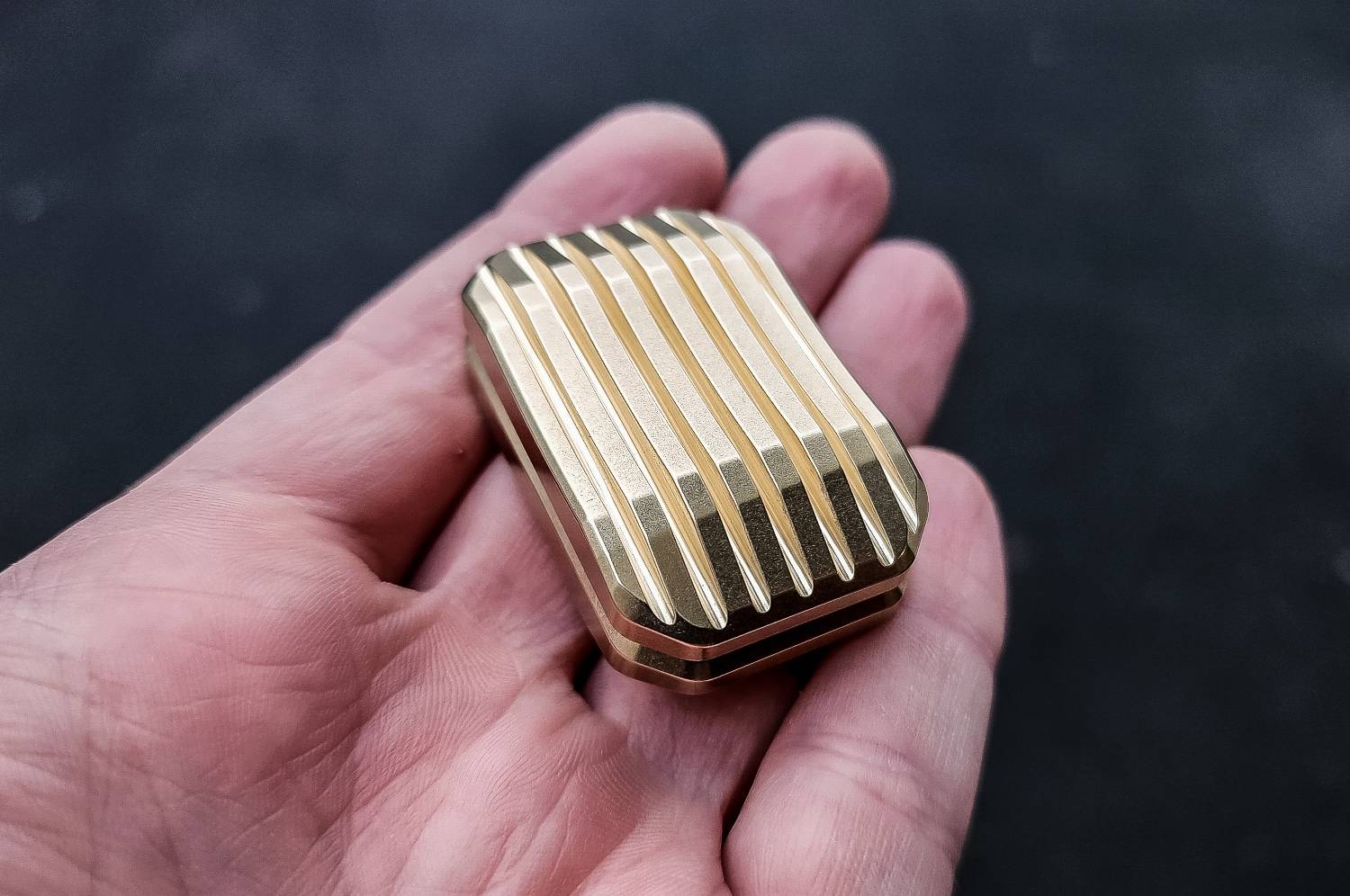 NOTE: Please Allow 48 Hours For Shipping (Thank You!)

BRASS EGG SLICER™ 3-CLICK SLIDER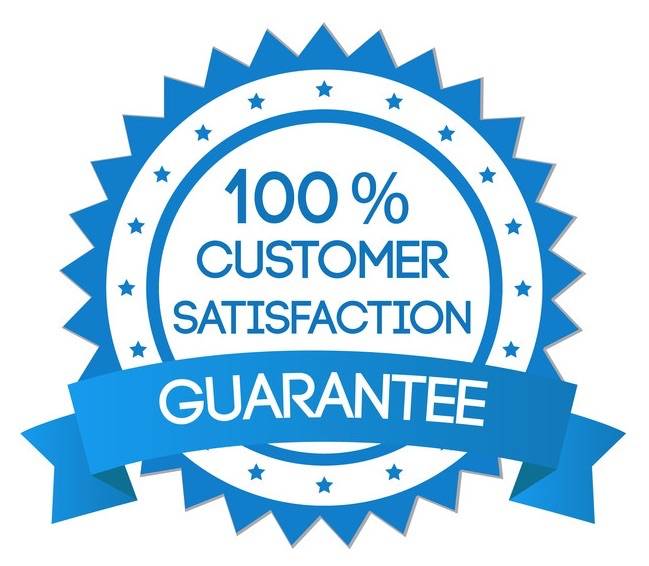 KICK-ASS CUSTOMER SERVICE
Rock-solid customer service that will make you happy.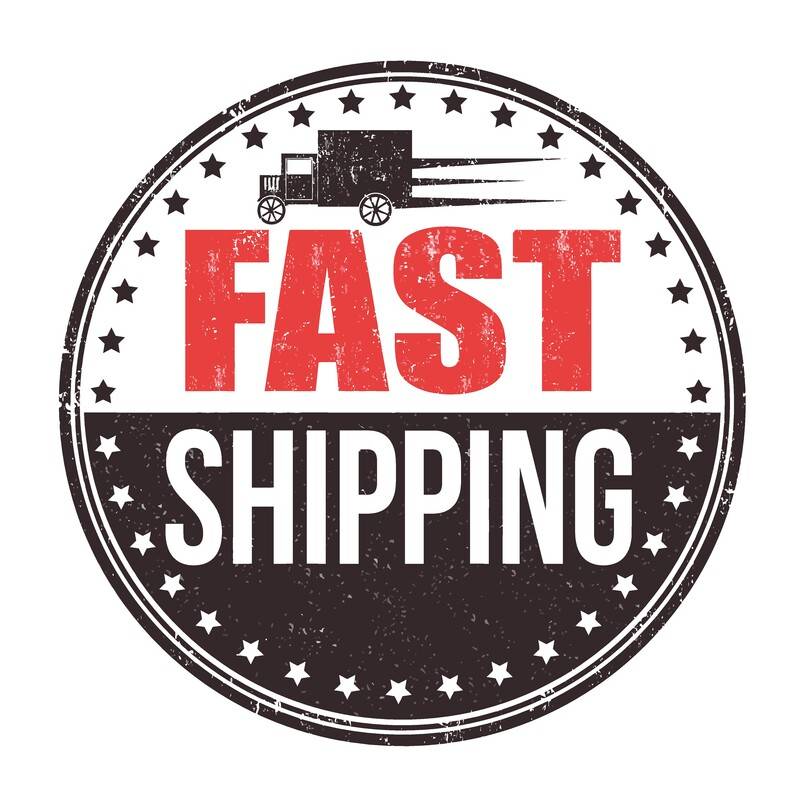 All orders shipped using 3-5 Day Worldwide Express Shipping.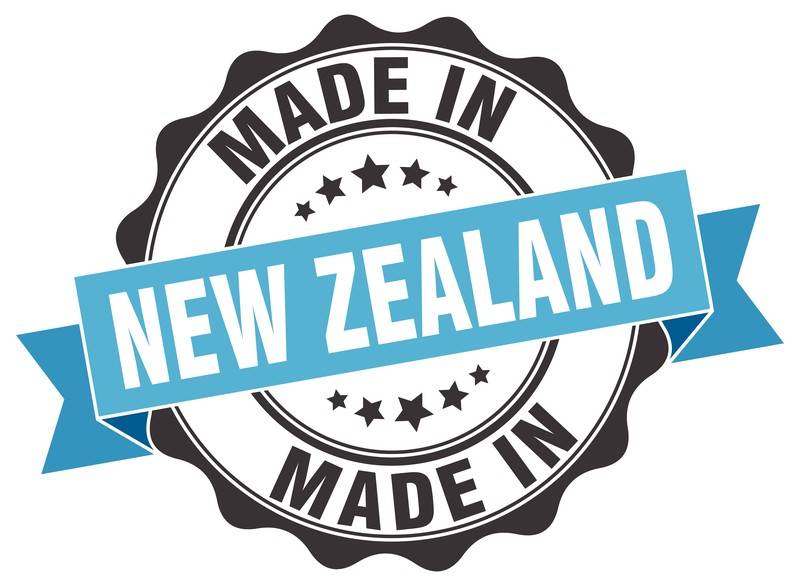 Every product we sell is made and shipped from New Zealand.