New Sliders, Inlays and More!
Quick Update on Pre-Orders...

The last of the Magic Beans are going out tomorrow morning (they are now fully assembled and currently being packaged).
All pens have been shipped.
3-Click Sliders started shipping last week. We shipped more today ...and there will be more tomorrow. I'm not sure exactly when the last will be shipped out ...but certainly by the end of the week at least.

2-Click Crab (Finally Back!)

After not making the 2-Click Crab slider for something like 18 months ...I've finally made a short run of them.
They are available in both Titanium and Zirconium.
The slider has probably the bet grip of any slider I make ...just because of the huge "step" where your thumb goes.
I'm launching these in about an hour as I write this:
Here's a prototype of a slider I've been working on recently:

The "Mini-Frag" square pattern on it is a variation. There will likely be a smoother version and a version with grooves too - most likely a few variations as I feel this one will be fairly popular as it has the "X"-factor to it.

Inlays (...On The New Slider)

It's not just the new slider I've been working on ...but an inlay version at the same time.
It's a bit of an experiment at this stage - but the concept is looking pretty good: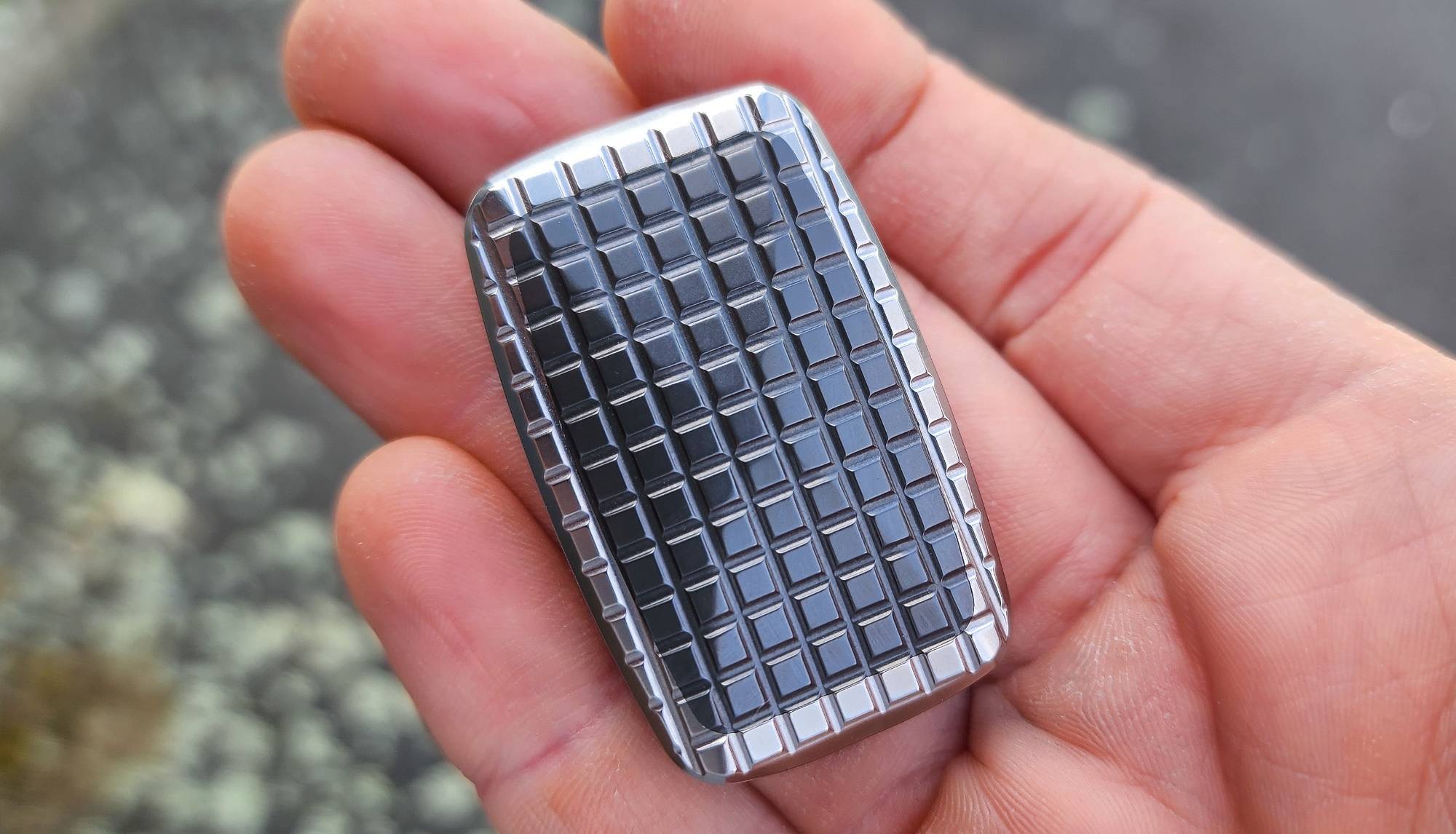 The cool thing is that I can probably do an inlay like this -- as long as I can get it past the prototype stage -- on pretty much any of the dozens of slider designs I've done.
Not only that, but...
We can machine different patterns as well as different inlay materials. Very quickly you run into hundreds -- possibly thousands -- of different combinations.
More to come on this!

Here's my quote of the day for you:

"In any moment of decision, the best thing you do is the right thing,
the next best thing is the wrong thing, and the worst thing you can do is nothing."
– Theodore Roosevelt