Magic Beans, Pens and MORE
Quick Update On Pre-Orders

The ClickShift/Bolty pens are still in production and going well. They are late (of course) but still giving you an update on where they are at. I don't have any specific date when they will be shipping (I want to get closer to all parts being finished and assembly beginning before I do that).
The Titanium V8 sliders all shipped last week. The Zirconium V8 sliders have all (except the last two) been shipped as of today.
The 2-Click Sandwiches will start to ship at the start of this coming week ...and should all be finished shipping by the end of the week.

If you're curious and want to know a little more about me (how I got started, how I design fidgets, why I moved to New Zealand ...and a whole bunch of other things) - then this interview I did with The Fidget Fix might be worth a watch:

Magic Beans (Coming Soon!)

FINALLY... I'm going to be offering the Magic Beans fidgets in the next few days.
They are going to be a pre-order (because it's very hard to gauge demand with these - I typically underestimate how popular they are).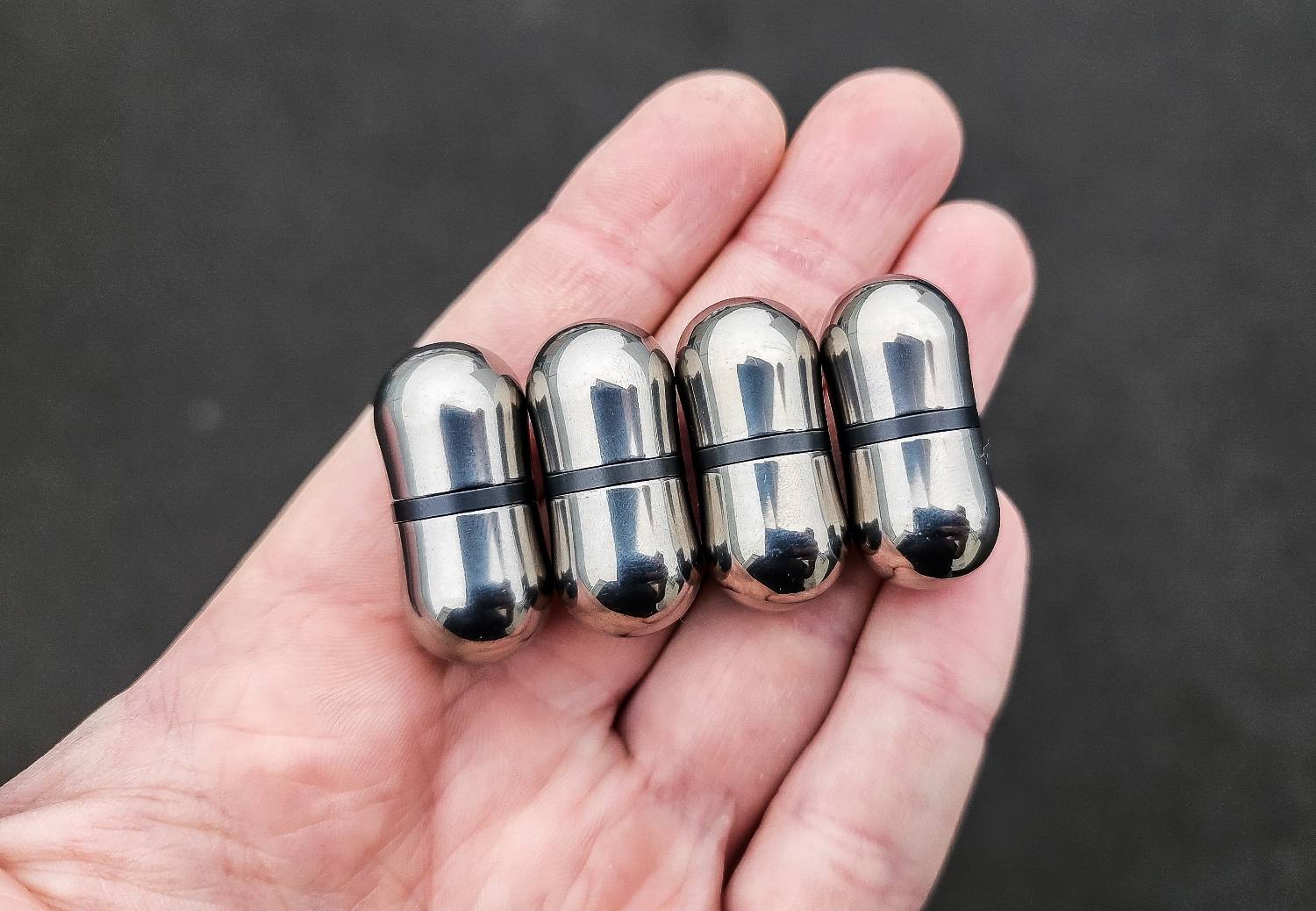 Once the pre-order is closed (likely after 24 to 48 hours) I won't offer the Magic Beans again until later this year.
Zirconium Turtle (2-Click Version)

This particular slider always sells out ...so here it is once again.

I've done a short run of these with Zirconium sliding plates.

Here's my quote of the day for you:

"It is not death that a man should fear, but he should fear never beginning to live." - Marcus Aurelius