COPPER RETRO™ 3-CLICK SLIDER
Length: 48mm (1.89")
Width: 30mm (1.18")
Thickness: 12.5mm (0.50")
Weight (Zirconium Plates): 130g (4.6oz)
Weight (Teflon Plates): 112g (4.0oz)
It's a 3-click slider with a 2 x 4 magnet layout. The magnets are the same 6 x 3mm N45 ones I put in most of my other sliders.
While most sliders I design and make are somewhat futuristic-looking . . . the new Copper "Retro™" slider is a bit more old school.

The CNC machined crosshatch pattern provides excellent grip (it's not sharp on the fingers though as it's been through our finishing process to add smoothness).
COPPER RETRO™ 3-CLICK SLIDER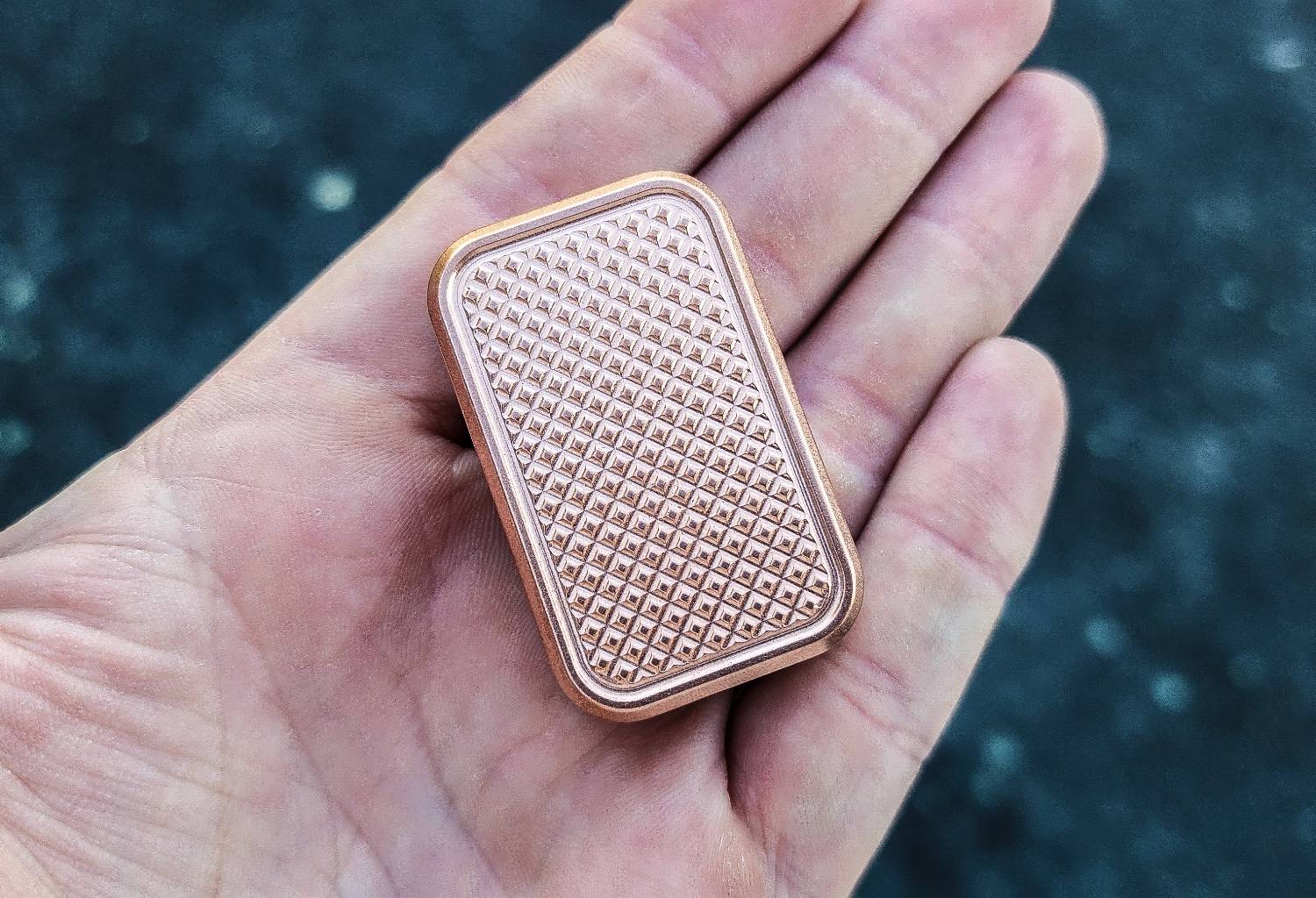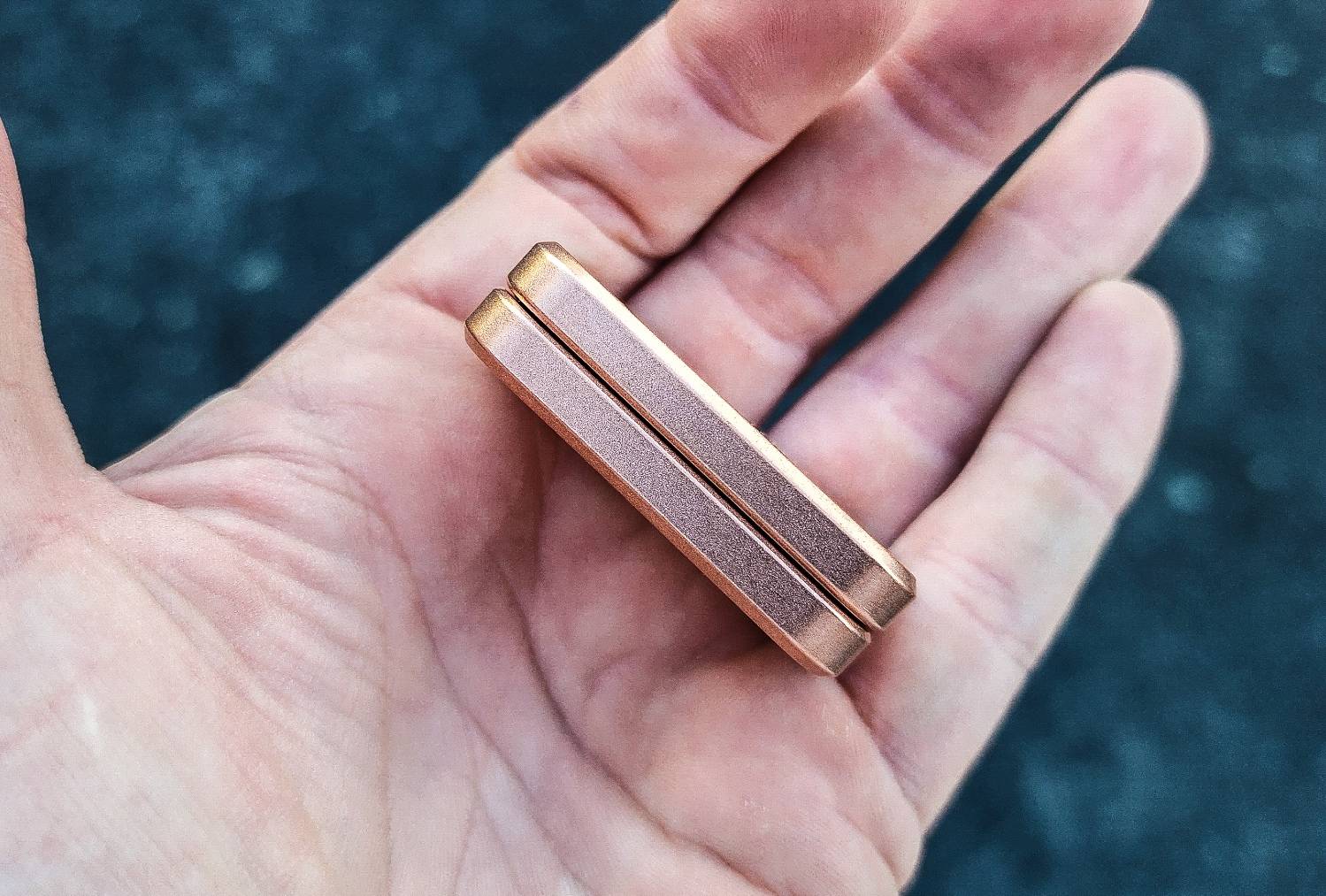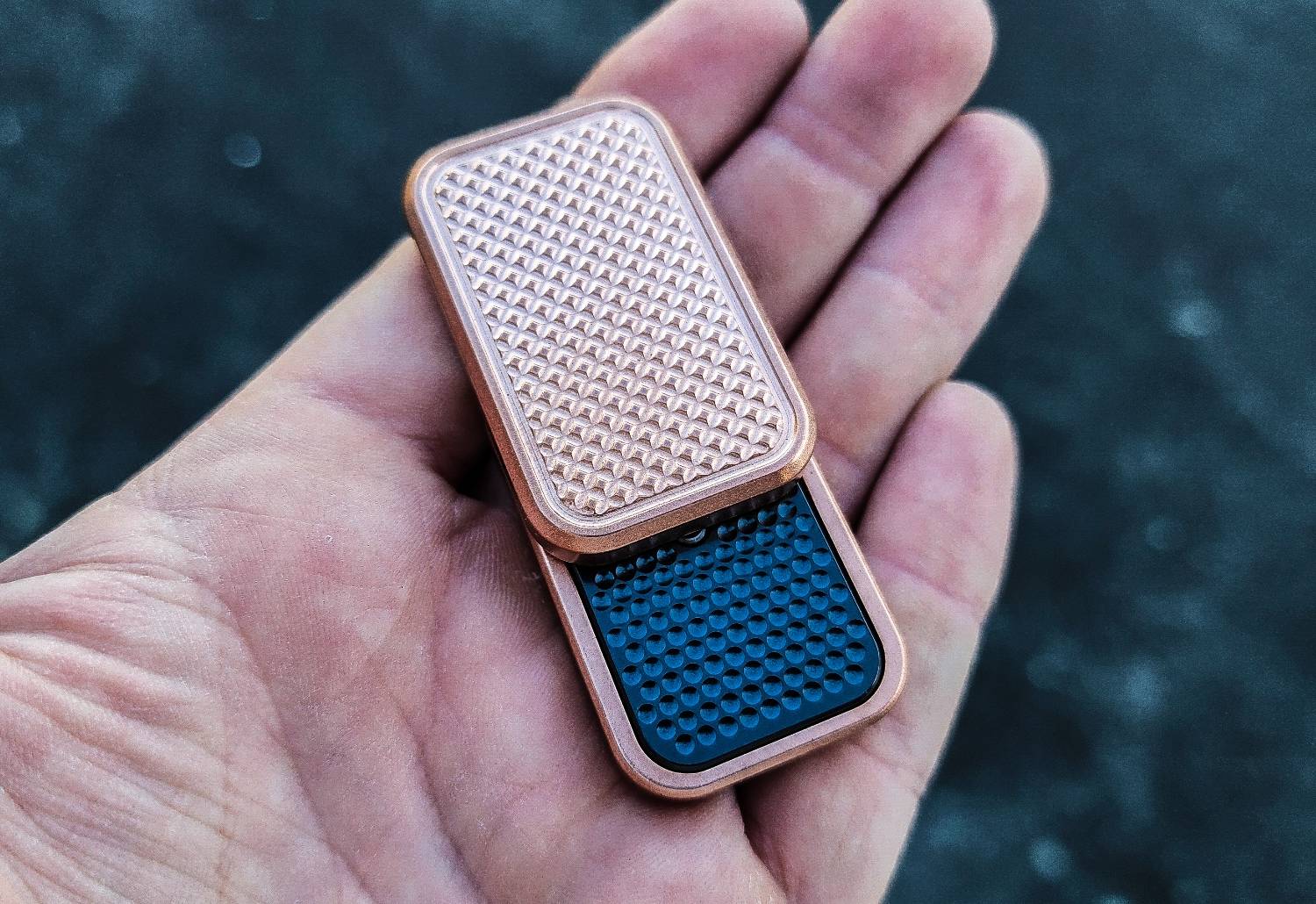 NOTE: Please Allow 48 Hours For Shipping (Thank You!)

COPPER RETRO™ 3-CLICK SLIDER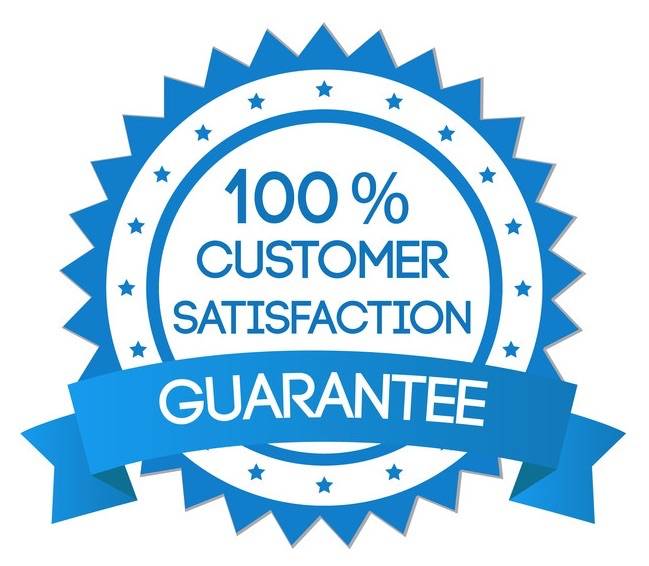 KICK-ASS CUSTOMER SERVICE
Rock-solid customer service that will make you happy.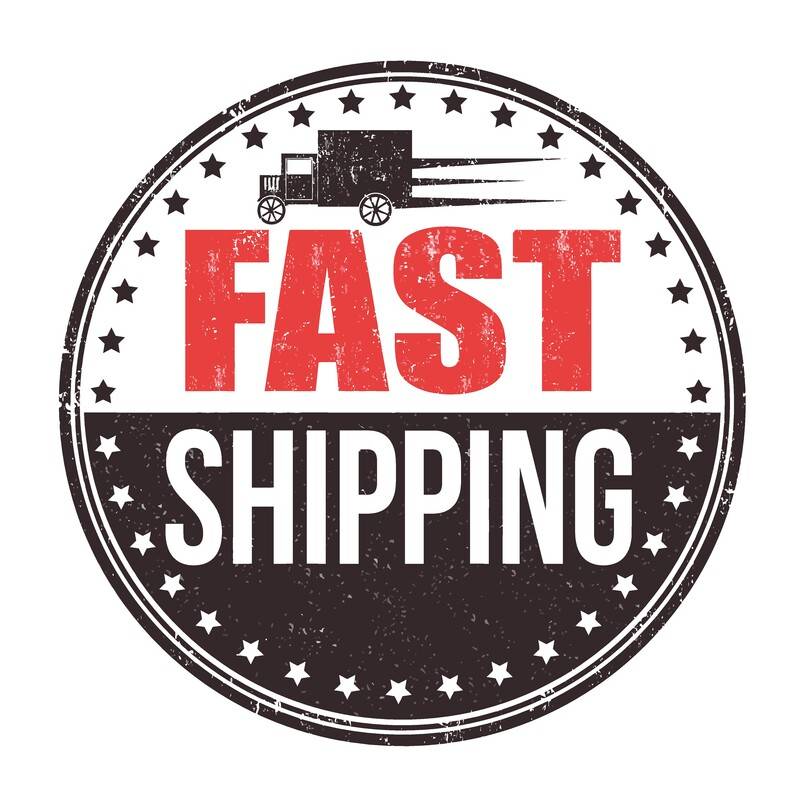 All orders shipped using 3-5 Day Worldwide Express Shipping.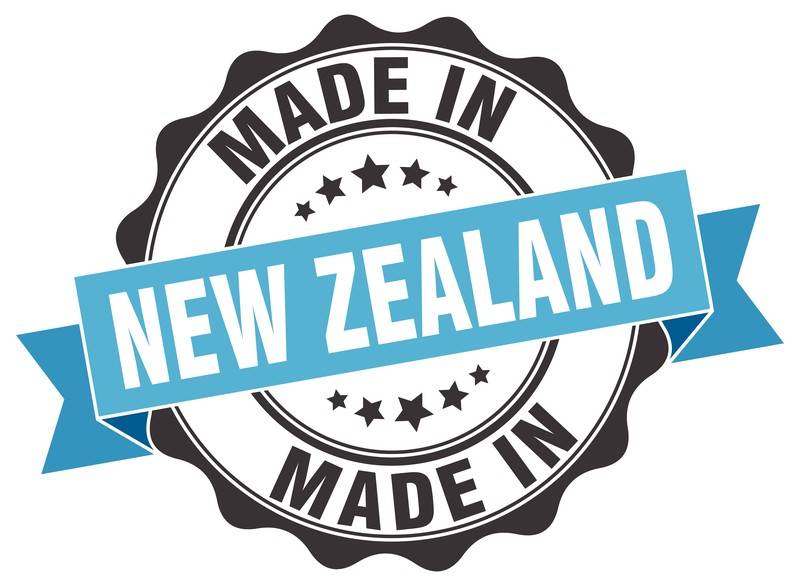 Every product we sell is made and shipped from New Zealand.