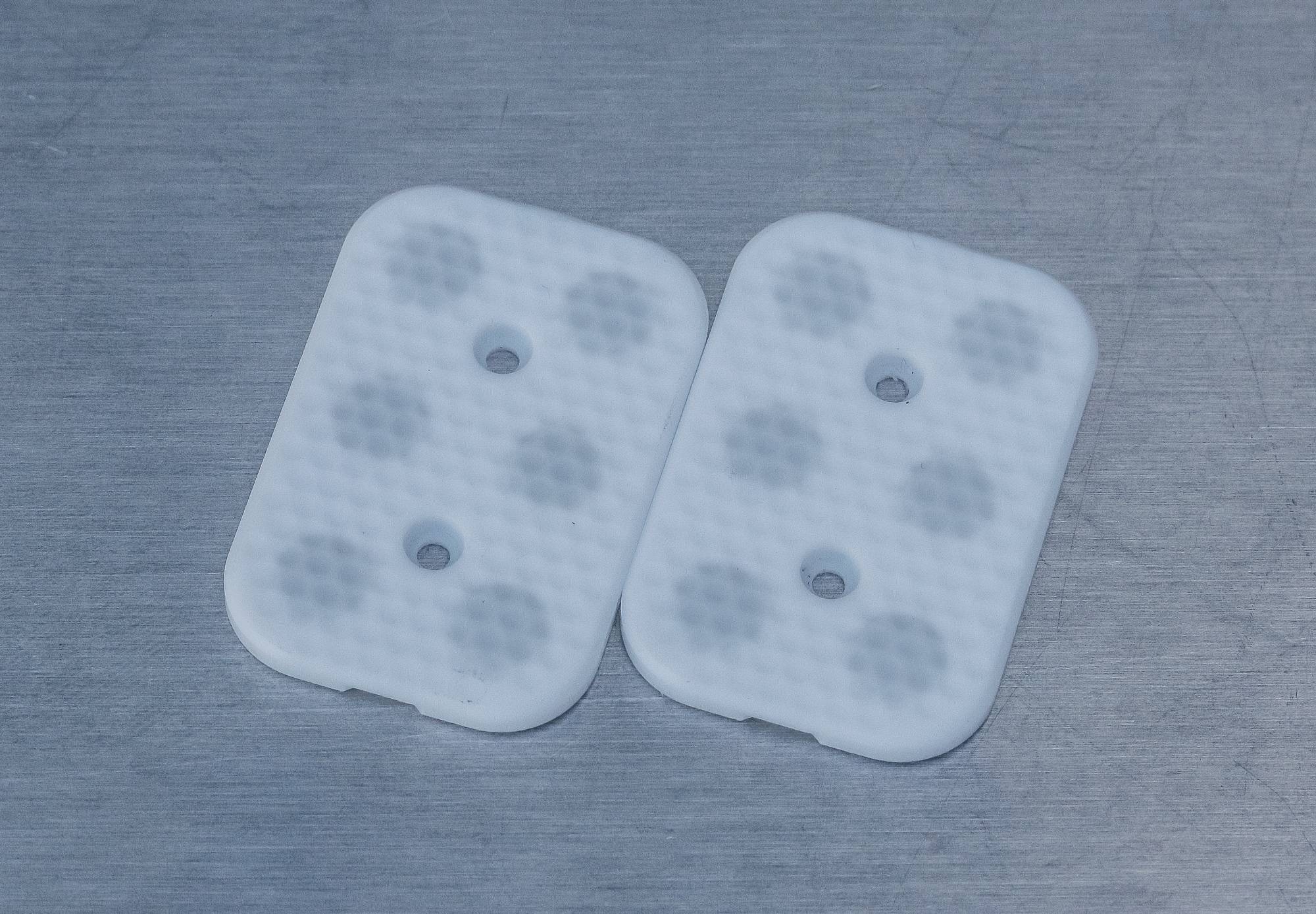 Teflon® (also known as PTFE) may be the greatest thing in slider plates since sliced bread!
9 Months ago I designed and made my first slider with brass insert plates (this had never been done before ...a true world first). I then "dimpled" the design to improve the sliding experience.

After many months of trialing different materials (including bronze, stainless steel, copper, Vesconite plastic, bronze-filled plastic, etc. etc.). Zirconium was the hands-down winner ...and it's what I've been installing in sliders ever since.

However, recent trialing of Teflon® as slider plates has resulted in me questioning using Zirconium.
Don'tget me wrong, Zirconium is still #1 (until Teflon® proves itself overtime) ...but it's giving Zirconium and damn hard run for it's money!

These will fit any of our "T30" sized sliders (Toad, Peak, Crack, Ripple, etc.)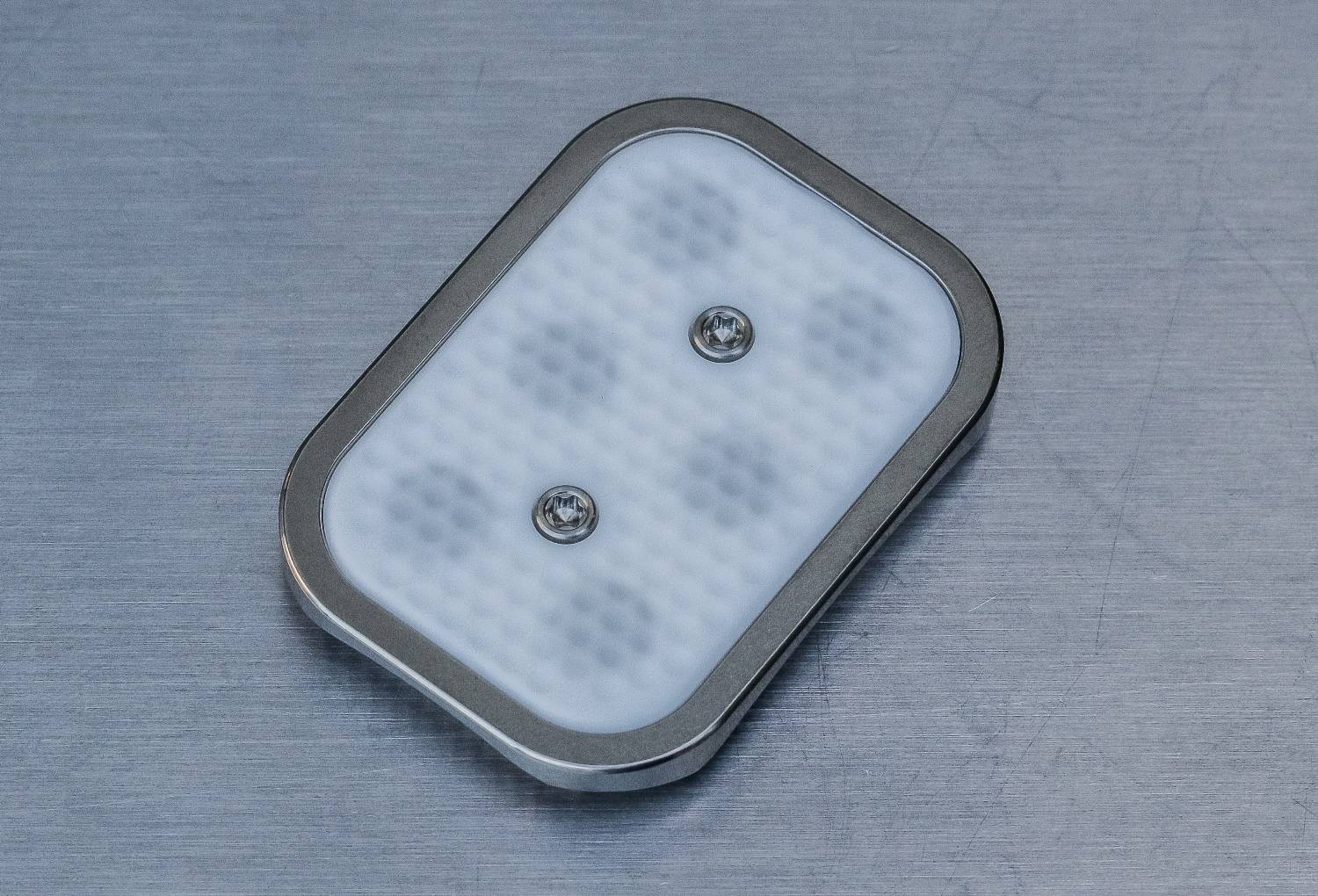 Teflon® Sliding Plate Set

YES! I'm Ready To Order My
Teflon® Sliding Plates RIGHT NOW

I am aware these are IN STOCK RIGHT NOW and will ship next working day.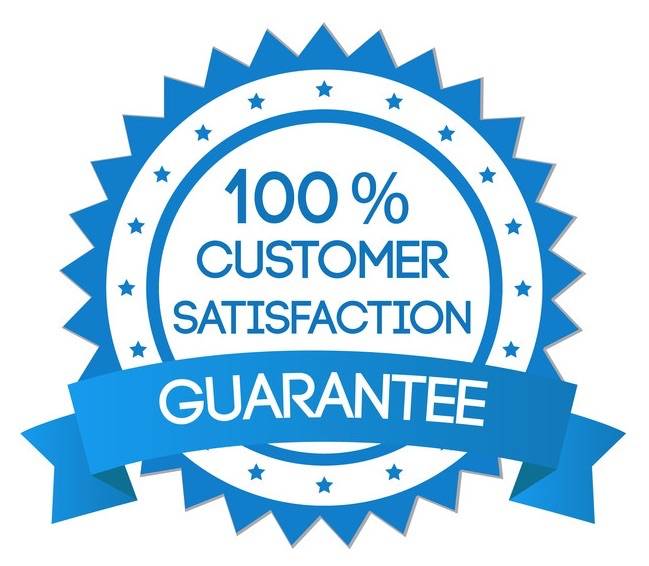 KICK-ASS CUSTOMER SERVICE
Rock-solid customer service that will make you happy.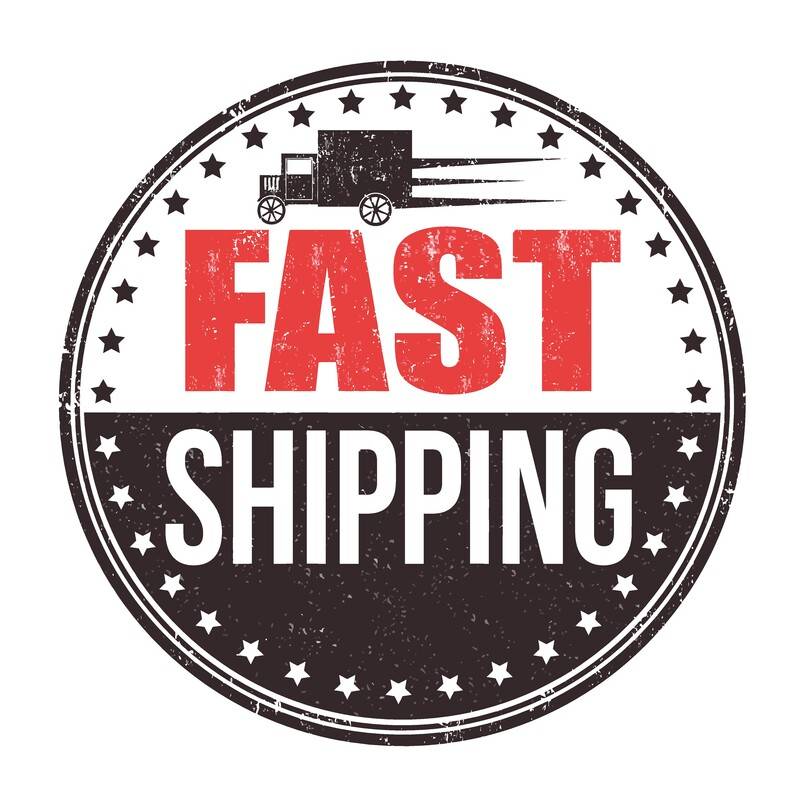 All orders shipped using 3-5 Day Worldwide Express Shipping.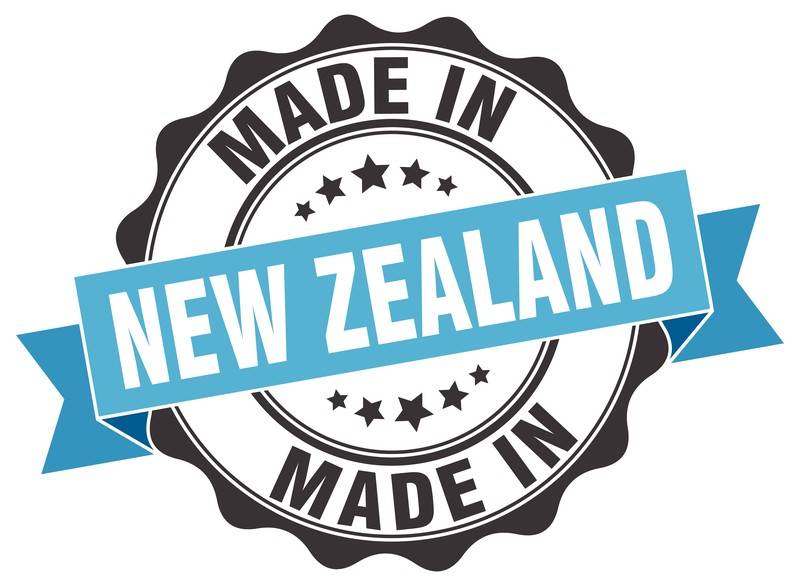 Every product we sell is made and shipped from New Zealand.