*** NEW Teflon® Sliding Plates Available ***

A precision-made, magnetic slider...


Is This THE Most Minimalist
Slider You Can Buy?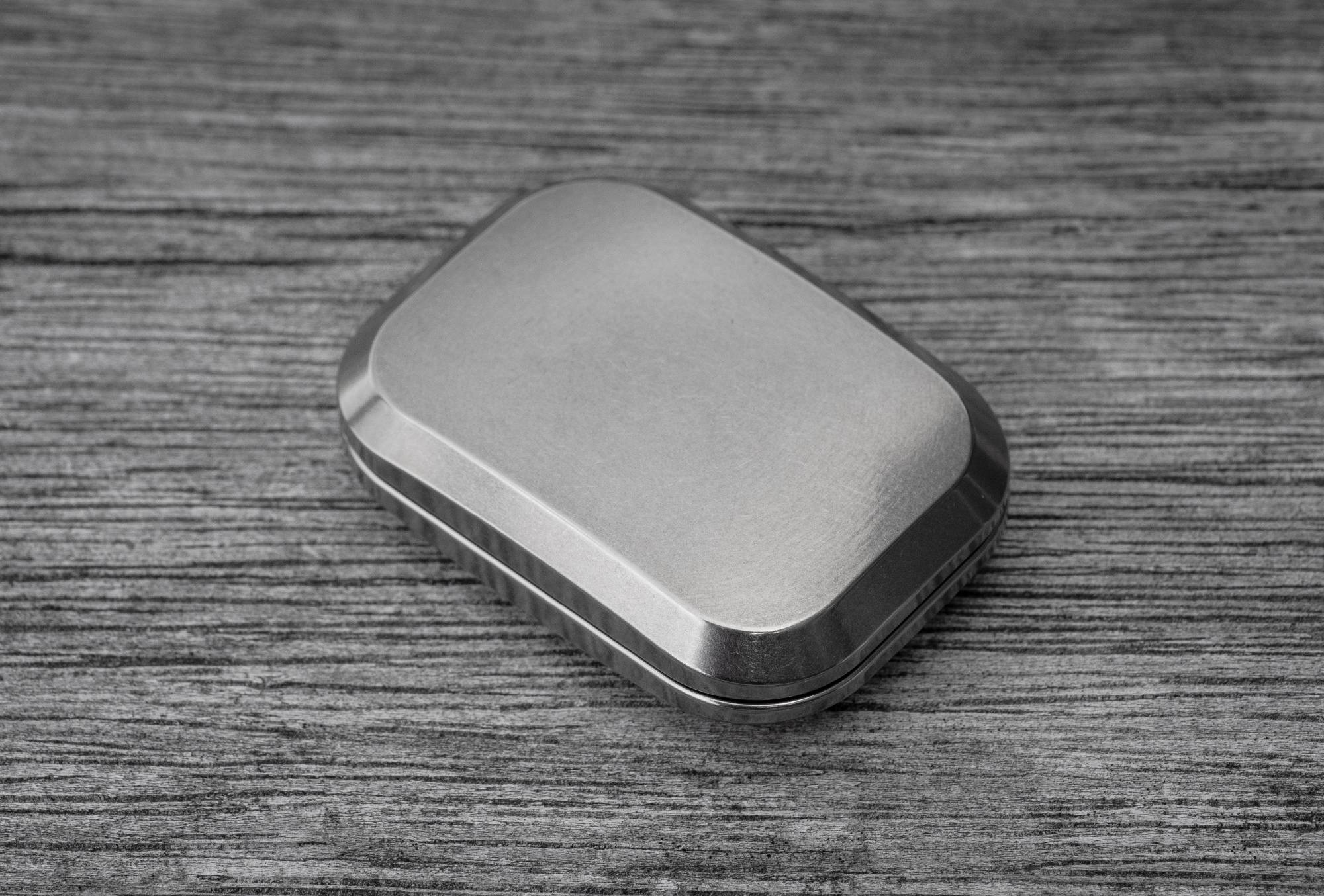 Let's get straight into the details of this Titanium Slider...
I call this slider the "Pebble™" :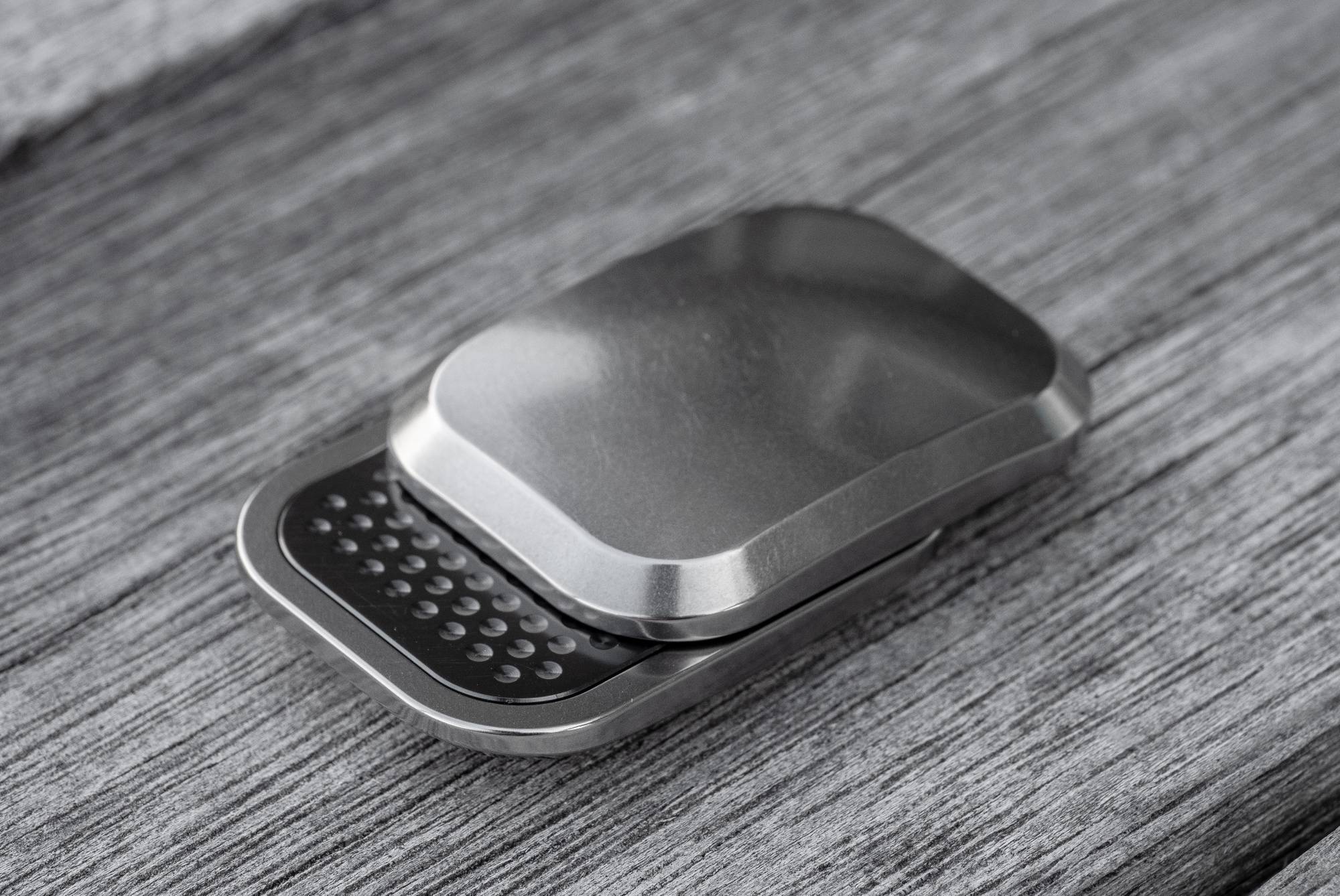 Despite the simplicity of this design ...it is actually one of the longest sliders to product (because of teh machining of the 3D surface).

Teflon® (PTFE Sliding Plates)

Just like the old saying goes...
Teflon® (also known as PTFE) may be the greatest thing in slider plates since sliced bread!
9 Months ago I designed and made my first slider with brass insert plates (this had never been done before ...a true world first). I then "dimpled" the design to improve the sliding experience.

After many months of trialing different materials (including bronze, stainless steel, copper, Vesconite plastic, bronze-filled plastic, etc. etc.). Zirconium was the hands-down winner ...and it's what I've been installing in sliders ever since.

However, recent trialing of Teflon® as slider plates has resulted in me questioning using Zirconium.

Don't get me wrong, Zirconium is still #1 (until Teflon® proves itself over time) ...but it's giving Zirconium and damn hard run for it's money!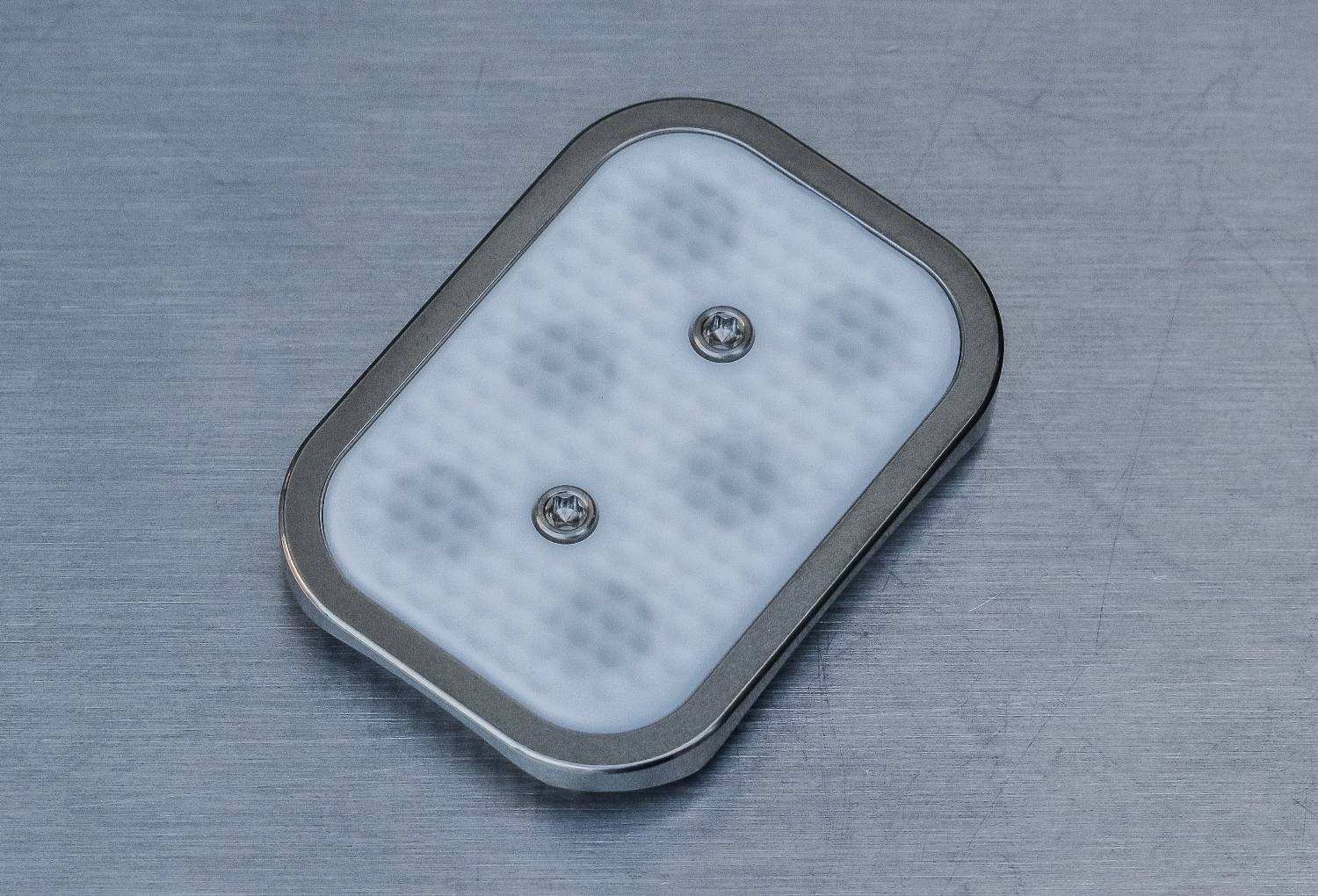 After epoxy-fitting the slider plates for more than 8 months... I decided it was time to screw them in.

I will openly admit to you right now that I don't think it looks as good with the screws. It's true.

But the sheer number of benefits to screw-in plates vastly outweigh the downside of aesthetics.

We use two custom-made, 2-56 Thread Grade 5 Titanium machine screws to attached each plate. We do not use any sort of epoxy or thread-locker for the screws because (from experience) the "binding" of the titanium threads ensure they do not come loose themselves.

These screws use a standard "T8" Torx head.

Optional Zirconium Plates

Of course, you can choose to have Zirconium plates installed in your Pebble™ slider. These are tried and tested.

At the bottom of this page you can choose which plates you want your Pebble™ slider to come with.

'Hidden' Magnets (No Visible Magnets)

If you know me already, then you know I'm all about clean and minimalist designs.
I've taken the time to ensure there are no magnets visible.
There are SIX magnets behind each of the two plates (so a total of 12 x magnets). The hidden Neodymium magnets are 6mm x 3mm.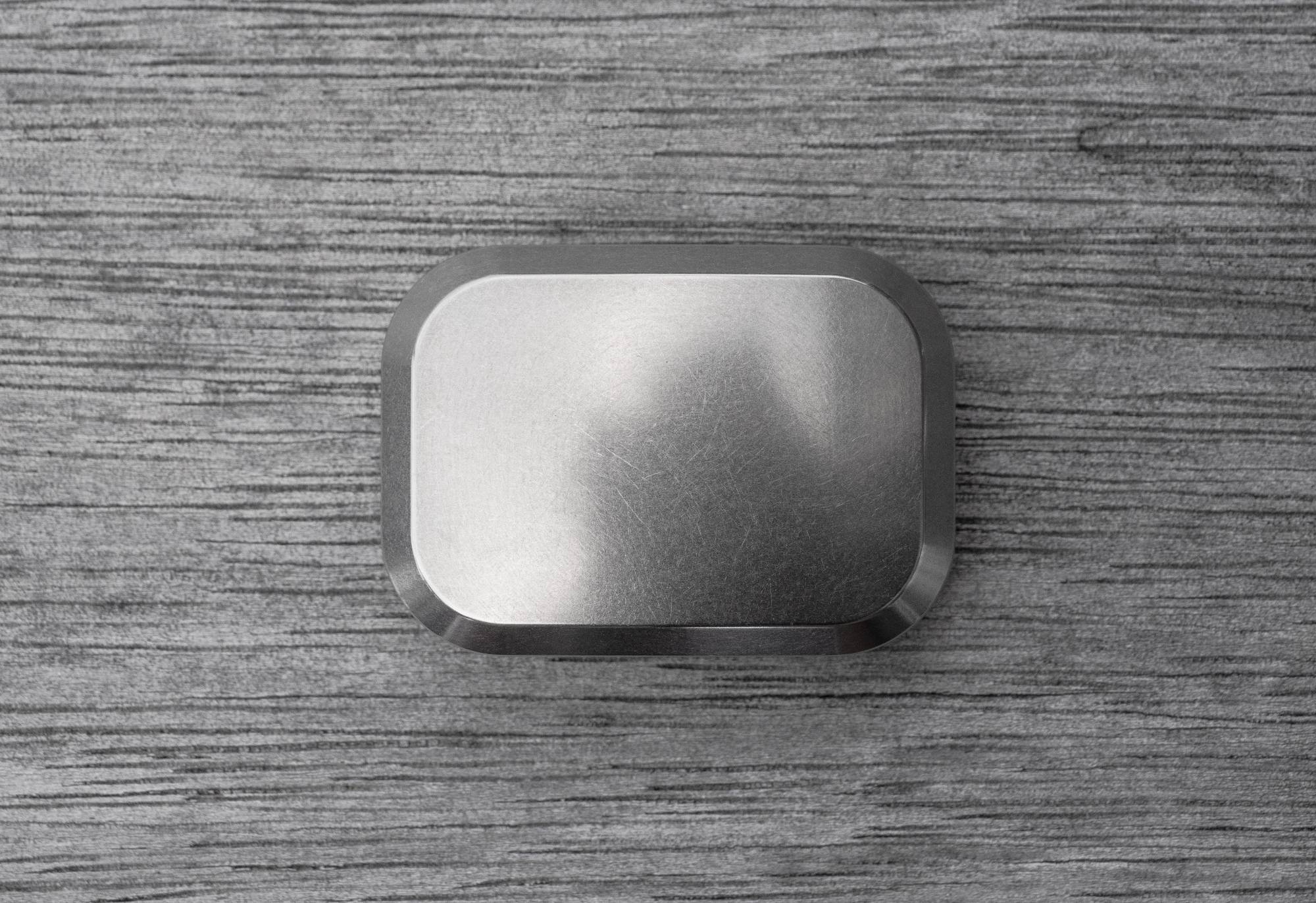 Length: 42mm (1.65")

Width: 30mm (1.18")
Thickness (BOTH sides together): 13mm (0.51")
Titanium Body + Teflon® Plates Weight: 58g (2.0 oz)
Titanium Body + Zirconium Plates Weight: 74g (2.6 oz)
*** Choose Either Teflon® or Zirconium Plates ***

YES! I'm Ready To Order My
Pebble Grid™ Slider RIGHT NOW

I am aware my Titanium Pebble™ is IN STOCK RIGHT NOW and will ship next working day.

I understand if the button below says "SOLD OUT", then I have missed this.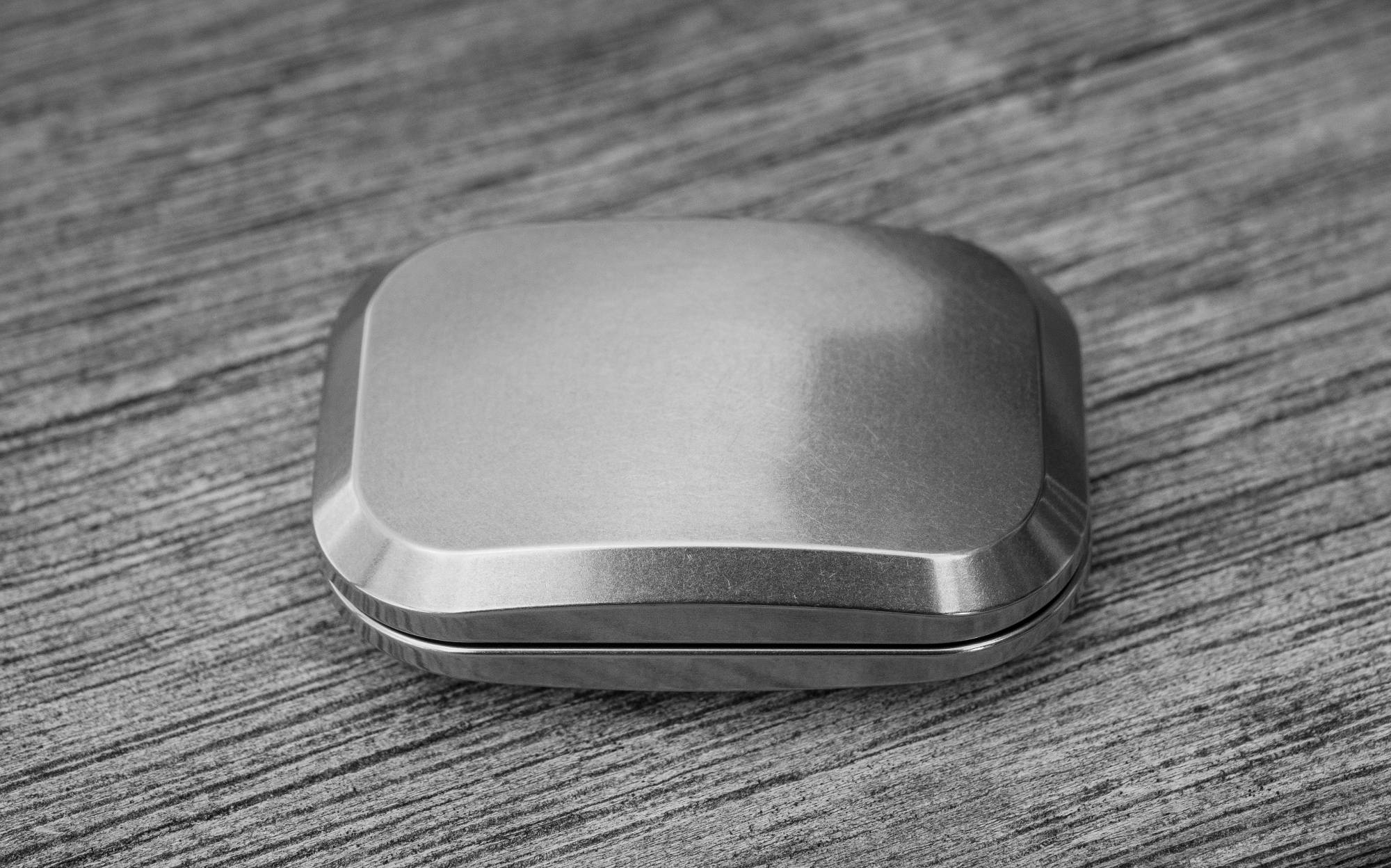 I also understand I am choosing between Teflon® or Zirconium sliding plates below: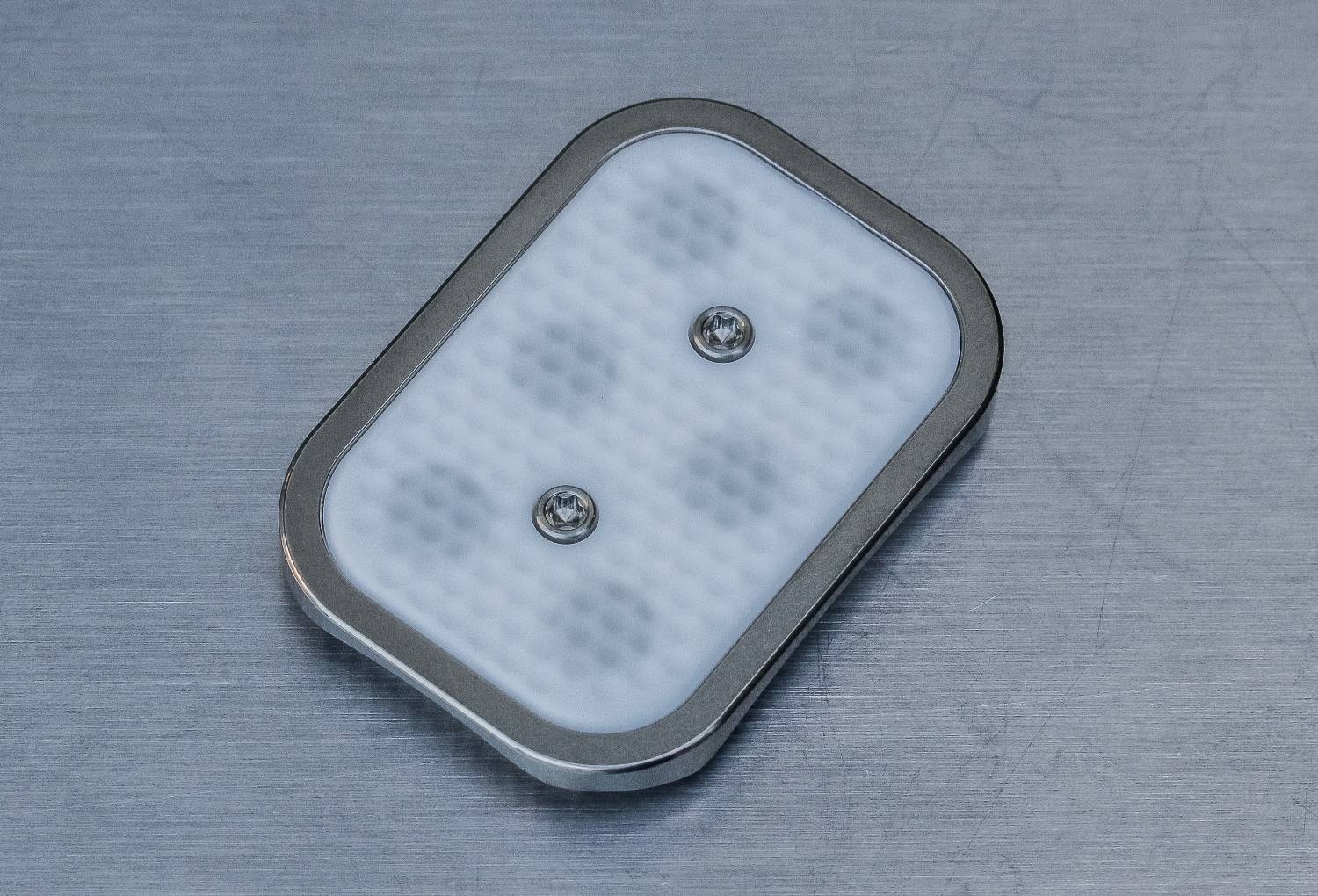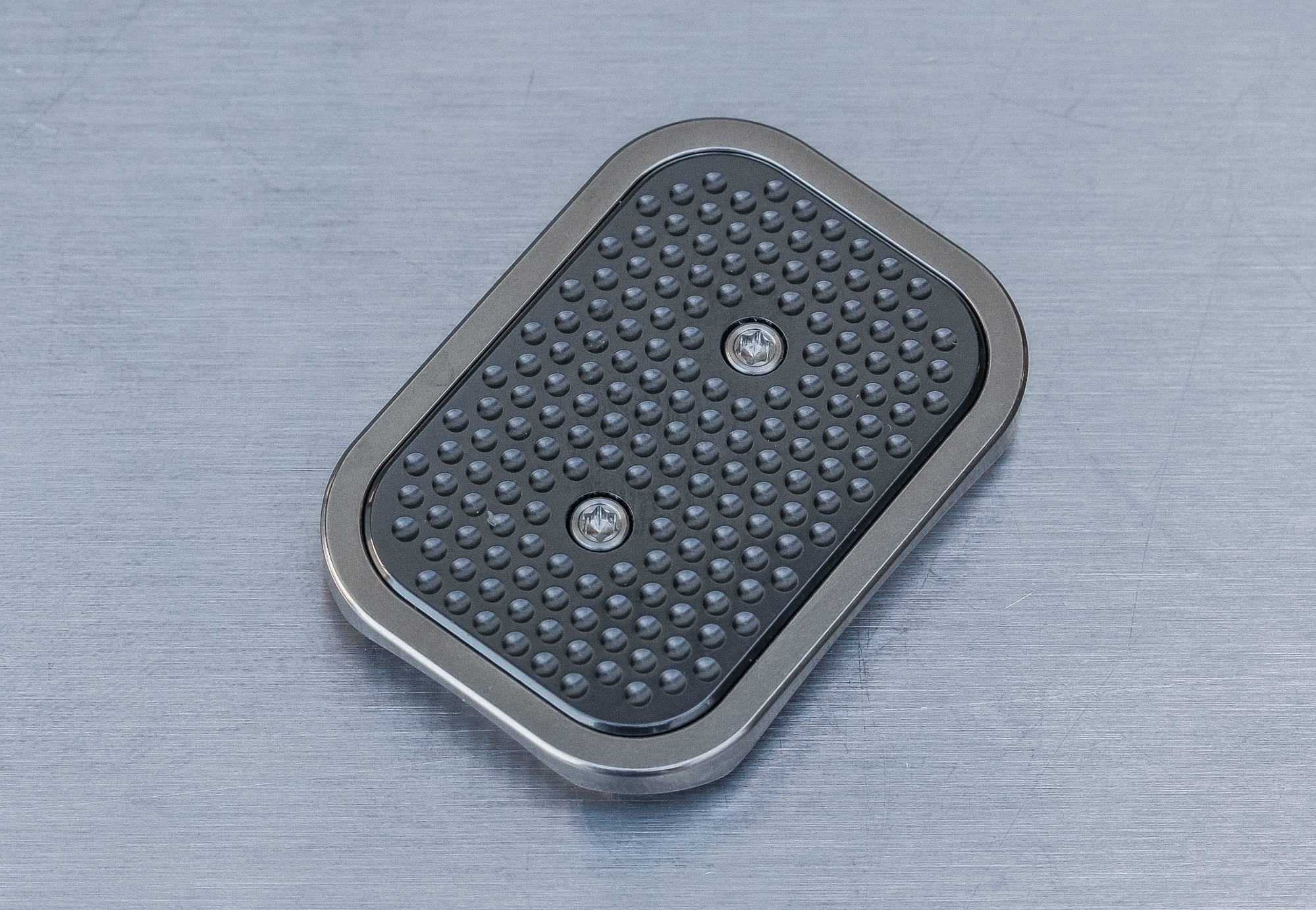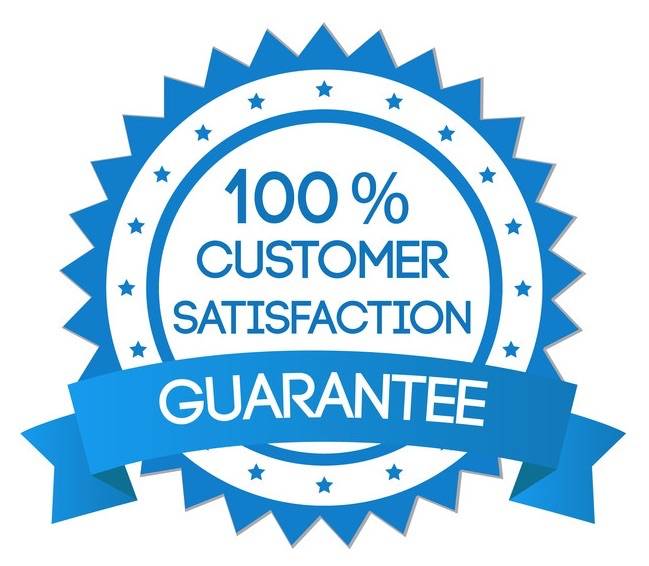 KICK-ASS CUSTOMER SERVICE
Rock-solid customer service that will make you happy.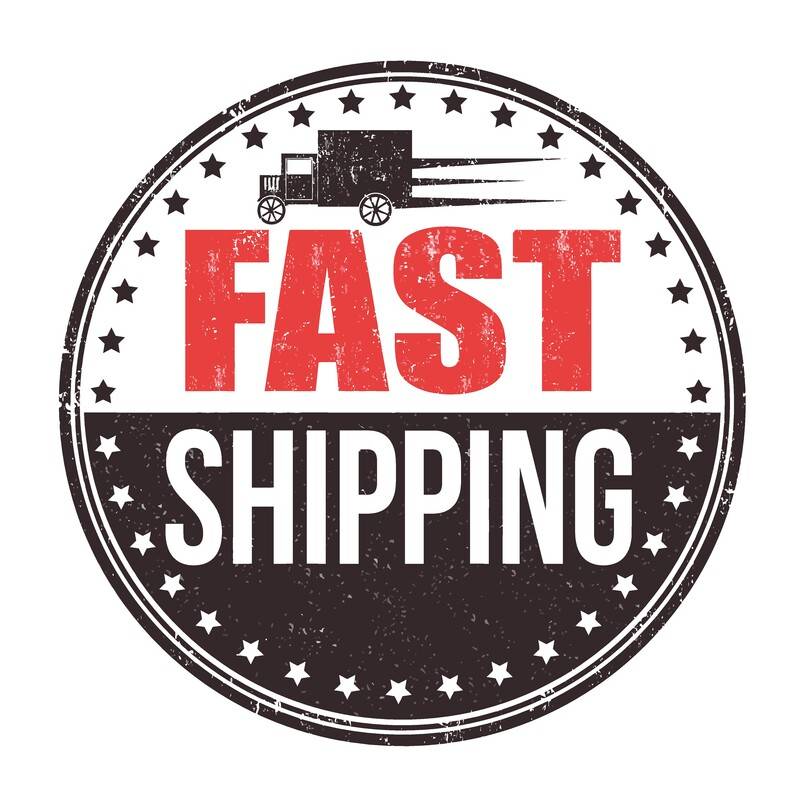 All orders shipped using 3-5 Day Worldwide Express Shipping.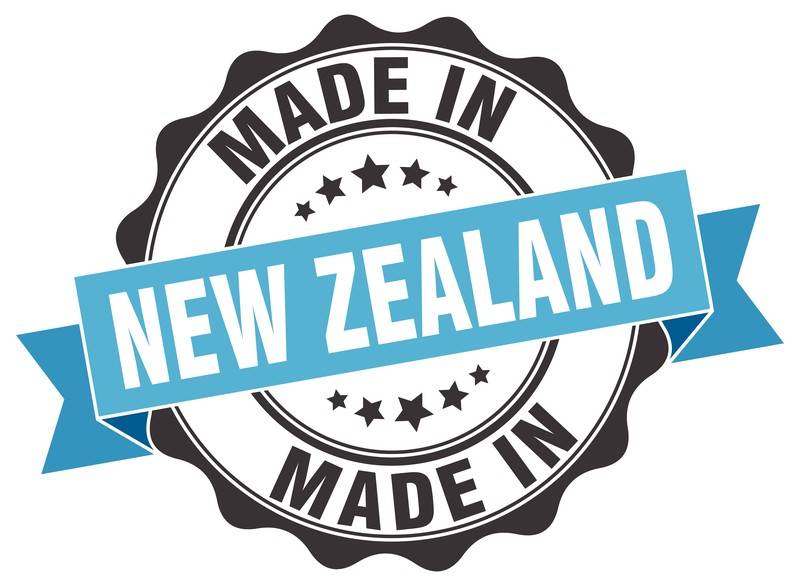 Every product we sell is made and shipped from New Zealand.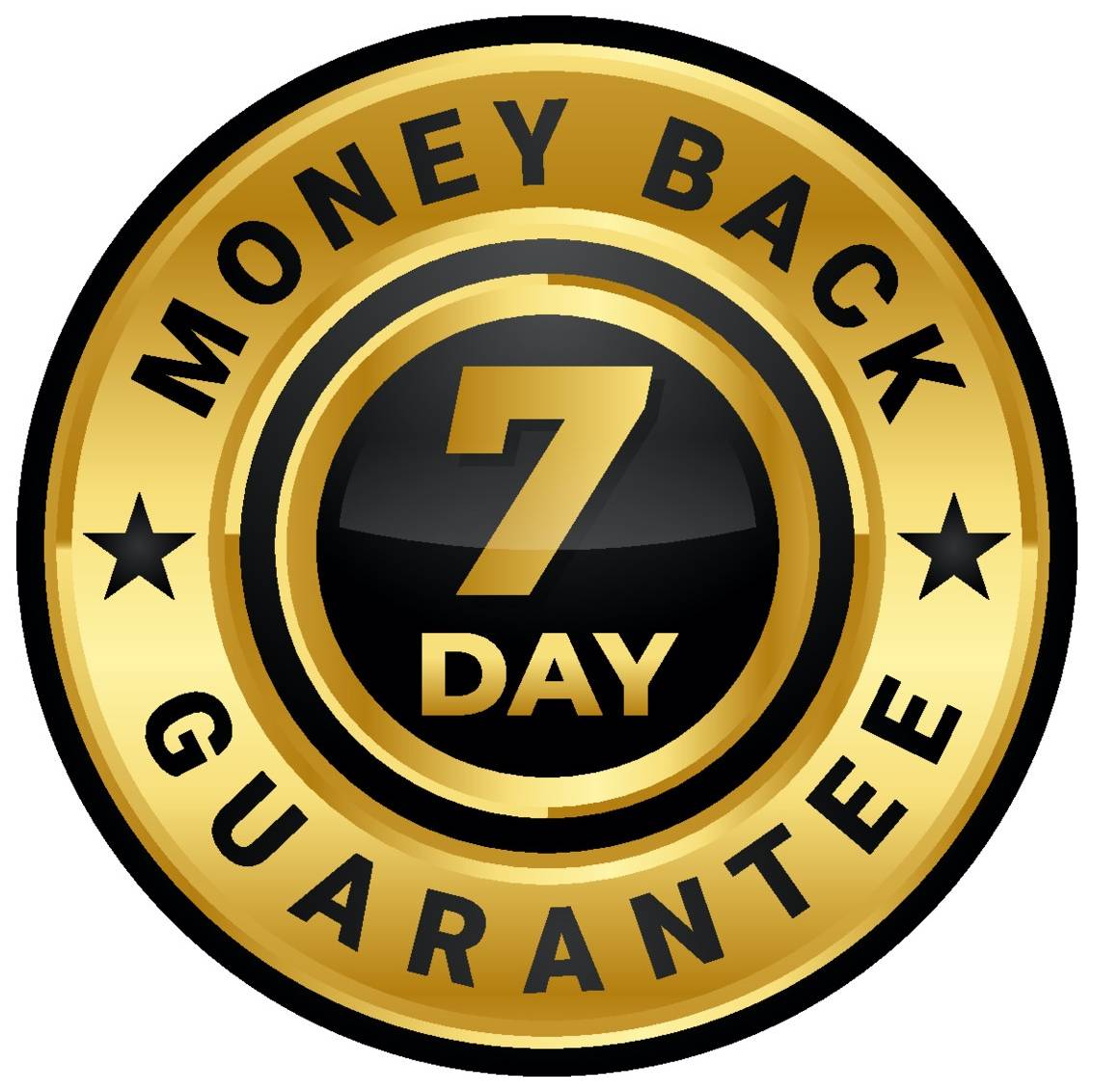 100% MONEY-BACK GUARANTEE
7-Day Money-Back Guarantee. No questions asked!